Portsmouth, NH
April 1, 2000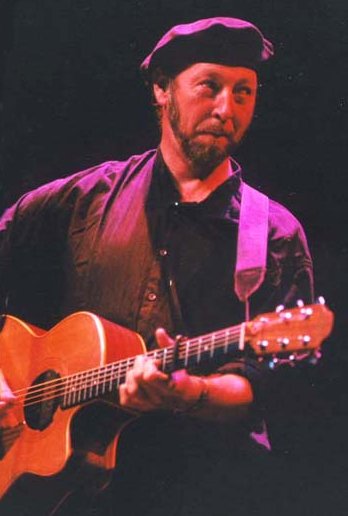 RT put on an incredible solo concert
to start the month off on the right foot. Martin Sexton provided a wonderful opening set to start the evening, earning an encore and a standing ovation from the sold-out crowd.
RT: "I'll be joined later on by some fantastic guests. (pause) April Fool!"
Selected highlights (in no particular order):
Sights and Sounds of London Town
Bathsheba Smiles
Cooksferry Queen
Dry My Tears and Move On
Uninhabited Man
Walking The Long Miles Home
From Galway To Graceland
Keep Your Distance
Misunderstood (encore)
Dimming Of The Day
Shoot Out The Lights
I Want To See The Bright Lights Tonight
Hamlet Song (Dog Eat Dog)
Ghost Of You Walks
I Feel So Good
Cold Kisses
Razor Dance
and a few more
RT was is great spirits, strong voice, and his fingers were flying!
Everybody seemed to have a great time.
Matt
MattBeck13@cs.com
---
Good evening/morning all,
I've been from Providence to Portland to be with the real KING! And the two hour drive seemed so short as I got two listens to my newly acquired Celtschmertz!
Set List and Some Comments (YMMV):
1) Sights and Sounds of London Town -- much better solo than it was last fall with the band! Great opener!
2) Bathsheba Smiles
3) Cold Kisses -- a bit of laughter early on from a few unindoctrinated fans who didn't know this was dark not humorous; so he's reading Jackie Collins now.
4) I Feel So Good -- terrific; OH was really growling
5) The Ghost of You Walks
5A) After it was determined that the last time he played Portsmouth he performed in a church, RT started into Ave Maria (could've been good)
6) Hamlet - the crowd seemed to enjoy it (lots of laughs) and so did I; some stellar guitar work (I'm waiting for the Chuck Berry duck walk)
7) Dry My Tears and Move On -- I had to dry mine when he was done; I've loved this one from the beginning
8) 1952 VBL -- best version I've heard!!! some new guitar, and yes, some more motorcycles!
9) Uninhabited Man -- once again, better than with the band; fab gear!
10) Keep Your Distance
11) Cooksferry Queen -- even without the band, I wanted to get up and dance!!!
12) Shoot Out the Lights -- WOW! Big WOW!!
13) Smiffy's Glass Eye -- was that really an outtake from "Leader of the Pack" in the middle?
14) Turning of the Tide
15) Galway to Graceland
16) She Twists the Knife Again
17) God Loves a Drunk -- beautifully and movingly performed!
18) Razor Dance -- another wow
Encore 1:
19) I Misunderstood
20) Walking the Long Miles Home -- once again, liked this better solo
21) I Want to See the Bright Lights Tonight
Encore 2:
22) Mr. Rebound -- I liked it on my first full hearing (so did the crowd)
23) Dimming of the Day -- aaaahhhhh! Sublime!
Hope all there enjoyed!
Happy Birthday Mr. Thompson!
Bill Greene
billgree@email.msn.com
---
To add to the comments
already posted about last night's splendid show in Portsmouth, New Hampshire, I first want to thank promoter Karen Doherty for the reserved seating section that she provided for listmembers. It was nice to be able to have a couple leisurely pints at an English-style pub a couple blocks away (The Coat Of Arms, highly recommended for anyone who finds themselves in Portsmouth!) without having to line up early for seats.
Richard seemed to be in a particularly good mood and good voice last night. Although he didn't talk much until the second half of the two-hour set -- the songs came rapid-fire -- his broad smiles throughout the evening showed that he was enjoying himself as much as the audience. I also noticed that the audience was relatively quiet through the first half, and the traditional barrage of requests came only when RT himself encouraged it by good-naturedly bantering with the first few fans who shouted out song titles. Maybe it was just that the power of his performance had us all transfixed in our seats.
One of the many highlights for me was the acoustic version of "Shoot Out The Lights", with the low strings of his guitar tuned way down to create an ominous buzz. The bright version of "Sights And Sounds Of London Town" with a reworked guitar part that opened the show was another. Actually, except for the fact that he didn't do "Beeswing" (he said something like "that's too easy!" in response to repeated requests), I had no complaints about his choice of material. I guess he can't do everything every night.
Finally, how DOES he do all that turbo-picking without breaking strings
--Tom Nelligan
nelligan@ix.netcom.com