Ann Arbor
March 26, 2000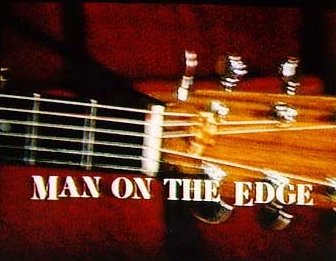 As a lurker on the list,
I can't contribute much to what's already been said about this incredible artist. I must admit that I was disappointed that RT's return to Ann Arbor was solo, but in hindsight I find that The Ark show was a special, and perhaps rare, opportunity. The show was simply stunning, from the opening of "Sights and Sound of London Town" through an achingly beautiful "Dimming of the Day." Standout performances for me:
o Shoot Out the Lights : I never imagined he could translate it so powerfully in a solo performance, but it was dark, dark, dark and an extremely sophisticated reading.
o Razor Dance
o I Misunderstood - this one took me by surprise; the fade-out at the end was very well done.
o Cold Kisses (a favorite of mine)
o 52VBL - a pretty conventional version, but no less awesome
o God Loves a Drunk - This poignant commentary has always been a shining of example to me of RT's lyrical prowess (cf.. Cold Kisses). A beautiful version, despite confusing - then quickly correcting - a line during the performance.
The Mock Tudor material translated fairly well, but not always. I'll take the full band on "Cooksferry" and "Bathsheba" any day. But "Uninhabited Man" was quite nice.
Thanks for indulging me.
John Seldin
seldin@erim-int.com
"O Coffee! Thou dost dispel all care, thou are the object of desire
to the scholar. This is the beverage of the friends of God."
- "In Praise of Coffee," Arabic poem (1511)
---
He was wonderful,
and seemed uncommon jolly and relaxed. He played two of my favorites, "Keep Your Distance" and "I Feel So Good," and I got to hear "Smiffy" and "Mr. Rebound" for the first time. Played that damn Hamlet song, but Irene swears she heard him give the attribution at the end.
Man next to me was bobbing his head in time to the music. Very cute.
Rebecca

SSwain@aol.com
---
House was packed
- we met listmember Gary Geyer in the line outside but never did find anyone else - next time I'm going to wear my propeller beanie or something. We gathered later that the large table of folks in the back of the Parthenon may have been listmembers after all? We were the 3 in a booth about 3 from the front.

RT arrived to uproarious applause, dressed in a black t-shirt, blue pants and headgear. Have no idea about footgear. He was in the most relaxed, jovial and happy state - big grins all around. Mentioned that this is the third Ark he's played - the small (the old house) the medium (upstairs of the old warehouse) and the current large incarnation (upstairs of an old dept. store). Then he went into a long (for him) statement about how he'd played in Ann Arbor 30 years ago with Fairport, which set the audience off in an argument of where that'd been -- "Rick's! Canterbury House!" This set RT into laughter and the argument ensued. (I suspect the folks arguing still haven't graduated!) RT basically settled it by recalling that Fairport'd been asked to play for free, at which it seemed to cause general agreement that the venue must have been the Canterbury House. One of the more spontaneous and relaxed stage discussions I've seen RT get into; he usually seems to discourage audience participation. This ease continued through the show.

I don't keep set lists; suffice it to say he played lots of wonderful songs; I have a vague idea that the set list was similar to other recent solo shows. The audience was extremely vocal; I think the entire back catalogue was hollered out at some point or another. The guy who kept asking for "Beeswing" was told "oh, you're just an old softie!" The most extraordinary thing was that after a woman requested "Sweetheart on the Barricade" RT gave it a good shot - complained about it while he worked out the lick and managed most of the verses, humming the bits he couldn't recall. Wow.

The playing last night was intense. His version of "Shoot Out the Lights" was astonishing - an electric solo on the acoustic guitar. A great mix of

old and new songs - he played "Smiffy's Glass Eye" as well as "Mr. Rebound," and versions of "Dimming" and "Razor Dance" that were tense and perfect. One thing I've noticed over the years is that RT continues to improve even the old chestnuts. The "standard" 52 VBL was freshened up, with a list of 3 bikes that I've never heard of, and some different patterning in the bridges and so on. The songs from MT were also embellished with more ornate work. And I will swear that at the close of "Dog Eat Dog" RT said (over the final strum chords) that it was by Loesser and Lowe, first time I've heard him credit it!

The sound of course was excellent, thank you Simon!! Overall I feel this was the best solo show of RT's I've seen. Of course being in a small (400 seat) venue probably helps. But this was a special show for me. One of the funniest episodes from the evening was when Bill was having a cigarette in the smoking corner; Simon and some other folks were smoking too. One guy, obviously not knowing who Simon is, asked him "And how many times have *you* seen Richard Thompson?" "More times than anyone else alive", says Simon politely. Bill chimes in, "And Pam's a close second!" Simon, I hope I did not misquote you!!!

Willis, we got your photo signed and it's in the mail. RT signed my vinyl MT cover (which arrived a week ago - I'd only ordered it in Dec. 99!)

A grand time had by all of our party; I don't know if Rebecca's given a report yet.

Irene Henry
IJH.WRH@worldnet.att.net
---
I saw Richard Thompson
a few weeks ago and he had a full band but did a short set with just him and his guitar. What an amazing show!! I'm still singing "Galway to Graceland." He had a great sense of humor when I saw him and made jokes to the crowd, some might have thought he was casting disapproving looks if they didn't realize he was joking, though I'm not saying he wasn't disapproving when you saw him. I guess it depends on his mood. He did the "what the audience wants to hear and what the artist wants to play" schpiel with us too, It was hilarious!! And sometimes he would say, "That's not the name of the song, but ......" and he'd play it later, as an encore...."Dimming of the Day" is what I would suggest he and ELH do together...seems like you read my mind Judi! "Keep Your Distance" is a wonderful song.....this guy is an incredible story teller, singer, and instrumentalist. And his sense of humour was adorable. In a delightfully intimate venue as well.....
marybeth freeman
marybfreeman@hotmail.com