Durham and Baltimore
28 October & 1 November, 1999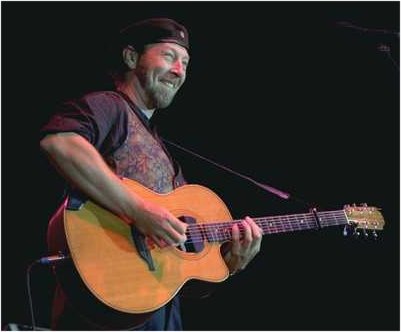 At the Senator Theater
in Baltimore when Teddy took up the dulcimer, RT stated that they had come to America armed with all manner of 'exotic English instruments' figuring that this would confuse Americans. "Then," he said, "we got to Tennessee."
Steve Garrison
steveg@toad.net
---
The durham show was fabulous
- outdid his last band performance here ~15 years ago. Even songs that i don't esp. care for on record (i.e.VBL) came off beautifully - in fact RT's acoustic, solo rendition of VBL was in many ways the absolute concert highlight for me. My only wish would've been that i'd have bootlegged the concert for my own archives & that the band had played a song or two off of Pour Down Like Silver - I feel like i'm forever doomed to have my own sorry versions of Jet Plane & Hard luck stories be the only live versions i'll get. I want the real thing - i've been waiting for so long.... The sound quality was great in row 4! (we'd gotten "evicted" from our row n seats since the soundboard ended up there. The drumming was incredibly fluid & dynamic & I loved the variety of wind instruments Zorn played, esp. the bass flute ("don't try this at home" was RT's warning before the bassflute solo). Teddy's singing & his harmonies w/ RT & Zorn were lovely throughout. It was a little eerie seeing & hearing Teddy & hearing so much of Linda's voice & seeing some of her looks in him. Though, for some unknown reason, Teddy seemed to go into a pout midway though the concert (his mom called telling him it was time for bed???). It didn't impact his singing however. As my wife noticed, RT was looking particularly buff in his black T shirt - those decades of guitar slinging have built up those forearms! Danny Thompson provided (as RT explained) the "angst" of the group & shook his first in a gloweringly appropriate fashion on occasion. The amplified string bass provided a nearly subsonic, rock solid bottom throughout. A vote here for keeping Jerome on as band drummer!!!!
So RT & company served as our first "family" (non-classical) concert - though our 15 yr old son was relieved, i suspect, to have a seat behind & not besides his parents! All week his piano practice had been punctuated by rousing renditions of "a man in need" in between the bartok & bach. Got Adam the "cool cats" RT band shirt & he wore it the next day to the state music teachers convention where Adam was performing a composition of his own that had won @ the state level. After rehearsing the piece on the big steinway, adam sequed, singing, into "man in need." When we left the rehearsal hall, a couple of the music teachers, seeing Adam's RT band Tshirt asked him if "That was his (Adam's) band" & adam had to disabuse them. Though i think he's ready to start a RT, sonic youth & yo la tengo cover band....(the NC state music teachers tend, in general, to be a little weak on R&R & it's varients...)
Bob McConnaughey
mcconna1@niehs.nih.gov
---
The show at the Senator
last night in Bawlmer was everything I'd hoped for, including RT's wry humor (the site is a national landmark, and he joked about the chaps being careful when using the urinal (ureyenal as he put it). The sound in my estimation was superb. The set list offered no changes.
I agree with Steve about the rendition of VBL.. was thinking Kottke eat your heart out. Pete Zorn was of course incredible.. the spudster had never seen him before, and he was blown away by his accomplished versatility. Agree with all about RT & TT and Persuasion. Speaking of Teddy, although he wasn't seething with uncontrollable energy, did seem in good spirits. Spud commented that his perceived sullenness might be attributed to what he may take as his apprenticeship with the elders.. face it, the guy's 23 years old and hanging out with an entirely different generation. Not much in the way of babe bait to his way of thinking, maybe. At any rate, he IS very sweet, and yes does favor Linda physically.
And yes, Steve, Comrade Chris said it all...I was pleased to be listening to RNR when he spun Razor Dance..."the best show all year."...and I also saw him at the Ramshead and in Philly.
I really loved the Senator, from the rainbow lit glass blocks to the round lobby. I REALLY regretted not bringing my digital camera when I saw the marquee. An evening with Richard Thompson in huge lettering, and I was very comforted by the line, "Y2K compliant since 1939." Just one question....do old movie theaters employ a special treatment to make the floors seem extra slimy? sheesh.
"RT Fan"
amateurcritic@hotmail.com
---
My favorite non-musical
Teddy moment last night at the Senator was of him gazing at Michael Jerome in awe as the latter lad made some delicate cymbal noises. (I can't remember what song it was, darn it!) I don't know whether anyone coached these guys to watch each other onstage, but I've enjoyed Richard's gaze of obvious respect for Danny and the rapid-fire grins shot between RT's backing band members.
Anyone know whether tickets for Lupo's in Providence are still on sale, as I make my vacation plans?