Real Life Songs
June 1998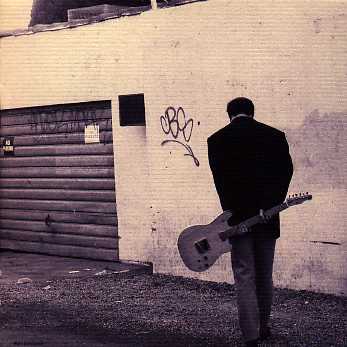 Capitol Center for the Arts in Concord, NH
As promised, I would like to share my impressions on this mini-singer/songwriter showcase ..aka..Real Life Songs tour. I arrived at the Capitol Center for the Arts in Concord, NH. early as to try and hook up with a fellow list member ( maybe next time John!). The theater is an old movie house that was completely refurbished 4 years ago and now looks stunning with beautifully painted pillars, newly upholstered seats, etc... Flying in from Wash. D.C, I had many memories come flooding back in regards to when I use to live across from this theater and even help work some rock shows back in the 70's (Foghat, Tubes, Dixie Dregs...). My seat was 7 rows back, right center. Yes!! A voice from side stage announced the three musicians ... ("Shortly we will be presenting Richard Thomas, Dar Williams and Bruce Cockburn ...) Many people laughed and booed with the mispronunciation of Richard's last name.
There was an opener who was very good (sadly, I don't remember her name) then the luck of the draw had Richard on first. Dressed in all black, he hit the stage with great enthusiasm and wit. The set list has been pretty much the same as before but here it is for those who need to know:
Bathsheba Smiles
Turning of the Tide
How Will I Ever Be Simple Again
I Feel So Good
Ghost of You Walks
Hamlet
If You Don't Want Me
VBL52
Pharaoh
Keep Your
Distance Don't Sit on My Jimmy Shands
Many people in the audience (about 2 thirds sold out on main level) were well aware of Richard's music and applauded strongly after each song. More on OH later. Next came Dar Williams with a cello player and performed a solid yet un-noteworthy set of songs. Not being familiar with her music, I tried hard to equate her talent to the other 2 artists on the bill but as someone else has said, she is not in the same league as Bruce or RT. Her songs were reflective of her personal experiences and in time I may grow to like them.
Bruce Cockburn drew the main slot for the evening and did not disappoint. For those of you who are not familiar with Bruce, he hails from Canada and has won at least 11 Juno awards (Canada's equivalent to the Grammy). He also has some 25 albums to his credit. His set list follows:
Night Train
Fascist Architecture
Lovers in a Dangerous Time
Sunrise on the Mississippi
Call it Democracy
Mines of Mozambique
Tokyo
Strange Waters
Creation Dream
Bruce (along with RT) has a great sense of songcraft and displayed it well with this selection of songs. He does tend to err on the political side for my tastes but his guitar playing and singing more than make up for the diatribes.
Now came the highlight (for me at least) of the evening. Richard, Bruce and Dar came back out for a 4 song encore. My eyes were flooded with wonderment as I gazed at both Richard and Bruce playing each other's songs together. Dar added nice harmonies as well to the first encore - Waiting for a Miracle. Richard punctuated this selection with astute guitar fills and backing vocals. Next was a song by Dar which I was unfamiliar with. Next up was Richard's Wall of Death. Bruce and Dar helped on backing vocals and Bruce also provided some tasty backing guitar work. Finally they finished the evening with Turn,Turn,Turn. This song has been reworked and sounded splendid. They all gathered together for a collective bow and left the stage. Much audience coaxing could not bring them back for more. As I left for the evening, I tried to center my thoughts on all that had taken place and took a few pictures of the outdoor lit sign with the artists names as a memento. I turned the corner and as I walked to my car by the side of the theater I spied the silhouette of a man with a beard sitting in the darkened passenger seat of a car backing out to leave the theater. As I approached, the window on the driver's side was open and the driver exclaimed (" UH, OH, t-shirt alert") I was wearing my dee-shirt of course! As I peered inside I saw Richard! My mouth and brain wanted to desperately be in sync. All that would spill from me was the following... "Richard, I never thought I'd see the day when you and Bruce would share the same stage". He quipped " well there you are". As they started to pull away, I exclaimed "Thanks for a great evening" in which he demurely replied " Your welcome!". Of course, I had so many things I would have wanted to say if there had been more time but as they drove away I just thanked my lucky stars that I was there to witness the best 2 singer/ songwriters together on one stage for one great evening!!
Barry Beiseigel
bbeiseig@nafis.fp.trw.com
---
Real Life Songs in Northampton, MA, June 16
I just got back from this show. It was excellent. I've rarely been as caught up in music as I was during RT's set.
I'll describe the evening, of course paying particular attention to RT's set. I'll leave the set list to the end, in case anyone with the pleasure of this tour still to come wants to be surprised. For the same reason, I won't mention the encores until near the end of this email.
Tonight (Tue June 16) the Real Life Songs tour visited Look Park, Northampton. It has been raining round here a lot recently, but for the show, there was no rain, and even some blue sky to greet us as we filed in. The Pines theater at Look Park is a great place to see music if the weather co-operates, as it did this evening. There are some more good people coming there this summer (e.g., the country rapper MC Carpenter).
Karen Savoca opened the show with 20 pleasant minutes.
Bruce Cockburn followed with a 45-minute set about which I have very mixed feelings. It was a lot better than the only previous set I've seen him do (at the Hatch Shell in Boston, a few years ago). I was very impressed with his guitar playing this time.
He writes some fine songs. One such is Lovers in a Dangerous Time. When I saw that Bruce and RT were going to be on the same bill, I hoped to hear them do this together. I think that RT could do a great job of singing lead on it. But Bruce did it by himself, and very well too.
On a more negative note, and with apologies to the Bruce fans here: several of his songs are too stridently political for my taste.
Which brings me to RT. Pharaoh was just great. He led into it with some patter about accountants, corporations, Michael Bolton, etc. Then he played it and, as before when I've heard this song solo acoustic, it blew me away. It makes a very powerful political point without preaching.
No, it wasn't the song he opened with, but I thought it made the best transition from Bruce to RT. To show that I don't consider OH infallible, I'll point out that he fluffed the words to Beeswing toward the end. He went straight from marriage to hard booze - but he's not the first, and he won't be the last, to do so... Then he strummed for a few seconds, got help from the audience, and picked up again at marriage.
This was the first time I'd heard The Other New Song (TONS, that is, not Bathsheba, but the one with lots of Ifs). It demands from the singer a range that considerably exceeds the "good half-octave' with which RT modestly credits himself. It was pleasant at first listening; I hope that it will grow on me.
This was my second hearing of Bathsheba, and I liked it a lot more this time than the first.
I don't want to comment on every song he played, so here are a few general comments. He was in excellent spirits and voice. But the thing that really made this show special for me was his guitar playing. I don't think I've ever seen him play so precisely and yet so freely. It was the guitar that made me really enjoy songs I thought I didn't need to hear again for a while (Two Left Feet, Hamlet, and, yes Vincent).
He played for just under an hour, didn't do a solo encore, even thought it was vigorously requested.
Dar Williams, the local girl, went on last. She played for about 45 minutes, so RT was the headliner in terms of solo playing time. She was the only artist with a band (although Karen S. was accompanied by a guitarist). The band was that classic lineup of lead, rhythm, bass, drums, and cello.
I like Dar, and think that she has some very fine songs. But RT was an even tougher act to follow than usual. So I enjoyed her set, but might have been more impressed had she gone on between Bruce and RT.
She contributed well to the "gang of three" encores, of which more after RT's set list. But first, a question. If we are Dickheads, what are fans of the other two acts? Cockheads? Williheads?
RT set:
Turning of the Tide
Bathsheba Smiles
How Will I Ever Be Simple Again
Feel So Good
Ghost of You Walks
Hamlet
If... (The Other New Song)
Vincent
Pharaoh
Keep Your Distance
Walking on a Wire
Beeswing Two
Left Feet
Encore (RT, DW, BC): I Love (Dar Song) Wall of Death (RT and Dar singing and playing acoustic, Bruce adding nice touches of electric guitar) Waiting for a Miracle (RT adding lovely acoustic lead to Bruce's song) Turn*3 (which RT introduced as the most real of the songs played during the evening)
Further details: Excellent sound quality, in part because I was sitting near the soundboard Number of Dee-shirts spotted: zero Number of DeeSigned shirts spotted: one (not list shirt, but the lovely one from the ymu tour) What I was wearing: Elvis Costello/Come Back in a Million Years tshirt RT official bootlegs on sale: yes, all three Number of people who bought 2LW and C/s at my urging: one Real Life Songs tshirt on sale: yes, at $20 Number bought by me: zero, since not DeeSigned Number of photos taken by me: zero, since forgot camera :( Recording equipment used by me: none :( Colour worn by RT: magenta (not really, just wondered if anyone was still reading)
Andrew [Watson], in Amherst, but Boston-bound.
watson@som.umass.edu
---
RT Live in Michigan Tue, 23 Jun 1998
I never thought I would be first to report on a RT appearance in the US. Below are some impressions received from a non-list friend who attended Royal Oak on my recommendation. She has become a big fan since I introduced her to RT music about a year ago and bravely took along her husband and three teenagers
Unfortunately they did not stay for Bruce Cockburn and therefore missed the joint encore which has ended these shows.
KiwiGarry
....we were right in the middle up on a tier with a rail in front of us to put our drinks...no people. They were on the lower tier....But our view was perfect....We could not have had better seats if we reserved them. I got a tee-shirt. Maia Sharp was a special surprise the radio station announced and she had a great voice...something like Carly Simon but her songs were rich. She did about 30 minutes and to my shock, they brought out RT next. He was EXCELLENT. The entire family loved his music, but Paul and Mark could not understand a word he said between songs....which is too bad, because he had an excellent rapport with the audience. My favorites were....Ghost of you Walks, VBL52, Walking on a Wire and he ended with Razor Dance. Dave and Mark both said that sounded familiar to them. I didn't have the heart to tell them they have probably heard it subconsciously here....*lol* He did some funny songs too...like Hamlet... a a nordic polka...LOL. He was quite clever and very very good. It was the last night of the tour. I like a song he did that I had not heard...maybe it is new. He was teasing a man in the front row who asked if Bethsheba smiles was a new one. He said now if you owned all my cd's you would know wouldn';t you?? Everyone laughed. But he did "If you don't want me I'll dry my tears and move on" I don't recall it from anything I have...I am hoping it is on his new one. I wished he had played longer. He only did 50 minutes (with lots of talking too) and did not come out even though he got an immediate standing ovation after razor dance. Seems like he only did 8-10 songs.
Garry George
garryg@clear.net.nz
---
Late report from Royal Oak Sat, 27 Jun 1998
Sorry for this late report--I wrote and mailed one but evidently to the wrong address...This was the Sunday June 21 show at Royal Oak.
Nice venue--converted theater with loose chair and some chair-and-table seating. Bill and I were, for the first time in our 18 years of marriage, willingly wearing matching outfits in public--Dee-shirts caused most people to ask which concert they were from. Did meet listmember Gary from Indiana and saw a couple of other people intently scanning the crowd. Handed out several pre-printed slips with mailing list instructions and left the remainder at the sales table (boring T-shirt, Crawley CD's). My surprisingly athletic husband vaulted over a railing to snag us two great seats on stage right near one of the railings. Sound was murky at times.
We were very pleased when RT came out first of the featured performers after an opener by Maia (Something), whose otherwise forgettable set included a couple sax solos. This meant that we could get home in time for work Monday morning after a 2 hour ride home. As Bill put it, maybe they did this so the RT fans, the people with real jobs, could get home.
My take on the crowd was that most of them were there to hear Dar Williams. We were asked several times "Who is Richard Thompson, we've never heard of him." The audience seemed slow to warm up to RT. How to put this? In part, I think, it may be hard to entertain a crowd of mostly young women who are mostly there to hear "sensitive women's folk music" with Turning of the Tide? Given his comments in that review about modifying setlists to match what he "sniffs" from the audience, maybe his nose is blocked or something. We must have smelled the same as the audiences for the Chicago Fleadh and the other "real stories" shows, because the setlist was about the same.
He did notice that there was a certain distance from the audience, and jokingly asked if people were breathing out there, and wondered "What are you all doing there at the back? Eating pizza? Pay attention!" (they were eating pizza). However, he did grasp the crowd firmly with a wonderfully tender and free "How Will I Ever Be Simple?" and ultimately earned a standing ovation. Funny version of "Hamlet" that the crowd seemed to like (that's no doubt why he does it so awfully much). "Jimmy Shands" was odd--not a whole lot of singing from the crowd and almost nothing from the balcony until he embarrassed them and gave them a second chance. Funny moment already mentioned, when some guy in the front row asked if "Bathsheba Smiles" was a new song. RT scolded him for not owning all the records he'd ever made and very sarcastically said "Well, it's new *to you* then, isn't it?".
We didn't stay for Dar and Bruce, aforementioned journey in part and also the fact that Dar managed to mention herself 3 times in the first 20 seconds she was on stage! Whoever noted her stage persona as 'twee' sure got it right.
Bill and Irene Henry
IJH.WRH@worldnet.att.net
---
Real Critics?
The next two reviews are from - gulp - real critics, not just the amateur ones we get on the list.
They apparently work for newspapers, and are paid to go to concerts and then to write up what they think. Follow the links to the original reviews.
---
Richard Thompson fans mix with Dar Williams
By Faith Quintavell
(See the original INQUIRER article)
A homogeneous-looking crowd of well-dressed people showed up at the Mann Center for the Performing Arts Saturday night for a triple bill of Richard Thompson, Bruce Cockburn and Dar Williams, plus newcomer Maia Sharp. The big difference in the crowd was age: Thirty- and fortysomethings rubbed elbows with a sizable contingent of teenage girls. Little wonder, considering that teenagers play a role in many of Williams' lyric-heavy songs and in her growing audience as well. On Saturday, accompanied by cellist Stephanie Winters and her own four-chord acoustic strumming, Williams delivered two such adolescent vignettes -- "The Babysitter's Here" and "Are You Out There." A former playwright, Williams also broached psychodynamics -- another favorite theme -- in the meditative "It's a War in There" and jubilant "What Do You Hear in These Sounds," which must be the most frank song about undergoing psychotherapy in pop-music history. The always-effervescent Williams was in fine form, her rich soprano dipping to umber, rustic tones as fit the songs' mood.
Cockburn takes a less fashionable, more political tack in addressing the human condition. On Saturday, he directed his liberal venom toward corporations and nations once again with "Call It Democracy," "Night Train," and a gripping, set-closing version of "One Day We Walk." Cockburn was the only performer of the evening to play electric guitar, but technical difficulties halted him three times; he finished up on the acoustic. However, the electric songs Cockburn did manage -- "Get Up Jonah" and the passionate, honest "Burden of the Angel/Beast" -- demonstrated again that he is an underrated master of the instrument. Cockburn's reverb-heavy licks were redolent with half-remembered dreams, wistfulness and hope.
Thompson delivered both signature songs and more obscure numbers from his extensive back catalog with the finesse that has made his reputation as one of the greatest living guitarists. Using several different opening tunings, Thompson accented his songs about the hopelessness of romance and loyalty with surprising chord changes and dynamic flourishes. In concert, he's less depressing than on CD, because of both his sheer joy at performing and his dry humor. On Saturday, for instance, Thompson condensed the plot of Hamlet to a two-and-a-half- minute pop song.
---
Richard Thompson content with accolades of his peers
Thursday, June 18, 1998

By STEVE VARNUM
(See the original Monitor article)
Spice Girls sacrifices, perhaps? Richard Thompson is pondering a ritual suitable for what is often described as his "cult" following.
"Ahhh, I think mass suicide is imminent, actually," he chuckles. "Stand by with your pills and I'll let you know."
A perfect Thompson response. Wry. Ominous. Ironic. Just like a hundred songs he has written in a career that began as a teenager with the British folk-rock aggregation Fairport Convention, surged through a fertile musical partnership with his then-wife Linda, survived a religious conversion and self-imposed silence, and matured into a solo artist with a modest, devoted, but hardly cult-like, fan base.
Then he has another idea: "I think you just have to buy as many records as possible. Every time a record comes out you have to buy enormous multiples of each record," he says. "In the thousands, preferably."
Thompson has never had a hit record. His name and voice would not be recognized by most radio listeners, and, at 49, he can walk around like any other middle-age bloke in Los Angeles, the most star-struck city on Earth.
But if music business success was measured by the respect of other musicians and critics, rather than record and concert receipts, Thompson would be bigger than Garth Whatshisname. His songs have been recorded by Bonnie Raitt, Elvis Costello and Shawn Colvin and lots of others. Shoot Out The Lights, his 1982 album with Linda Thompson, made Rolling Stone's top 10 records of the decade. "Absolutely perfect," the magazine called it. Several of rock's guitar gods say he influenced them.
Thompson comes to the Capitol Center for the Arts in Concord tomorrow night in the Real Life Songs mini-tour, with Dar Williams and Bruce Cockburn (Maia Sharp opens). Each of the three co-headliners will do about a 50-minute solo set, he said, then join voices for an encore.
Originally conceived to fill a 13,000-seat theater in Philadelphia for one night, Real Life Songs immediately attracted attention from other markets, said promoter Jesse Lundy of New Park Entertainment. Five more dates were added, including at Harborlights in Boston tonight.
In a phone interview from his home in L.A., Thompson said the show's appeal - for audiences and alike - is the stripped-down nature of solo performance.
"It's the ultimate test of you as a musician," he said. "Because it's the kind of test if you're any good at the end of the day. It's a naked thing. You have to rise to it, so that's fun, you know?"
Plugged or unplugged, Thompson is a guitarist whose styles range through and merge traditional Celtic, rock, Cajun and blues. His solo on "1952 Vincent Black Lightning," off Rumor And Sigh, is one by which a herd of upstart acoustic guitarists measure themselves.
Not coincidentally, "Vincent," a ballad that features Appalachian-style fingerpicking, a Bonnie-and-Clyde narrative and a legendary British motorcycle, is the one song his audiences demand of Thompson. Though the royalty checks would be welcome, he said he's thankful he doesn't have a "Margaritaville" or "Satisfaction" hanging around his neck.
"I think it must be tedious to have to do a song every night for 30 years. It can't be fun, I don't think, on any level," he said.
"But I wouldn't know."
Thompson said he uses set lists as security blankets, writing them but usually ignoring them. Instead, he said, he "sniffs the audience."
"Sometimes I think I should be doing a lot of new stuff. You know, stuff I don't really know. And perhaps I'll change my mind if the crowd looks ugly or something."
Like Cockburn, a Canadian whose folk roots also reach back to the late '60s, Thompson can dig deep into his song bag to meet the challenge.
He might spring the folk anthem "Meet On The Ledge" or "Mother Knows Best," a guitar-screaming political rant aimed between Margaret Thatcher's eyes ("She says bring me your first-born, I'll suck their blood / Bring me your poor, I can trample in the mud / Bring me your visionaries, I can put out their eyes / Bring me your scholars, I'll have them all lobotomized / 'Cause mother knows best!").
If a flat-out stomp is in order, "Tear-Stained Letter" contains of some of Thompson's fieriest guitar work. Or he can veer into the jaunty "Two Left Feet" or his spending-all-my-money rock lament, "Valerie."
But Thompson is best known for a well of bleak songs and one of the most mournful voices in pop music (his fans don't sport "Doom and Gloom" T-shirts for nothing). The titles of some of his best convey the mood, if not the musical sparks: "Wall Of Death," "Did She Jump Or Was She Pushed," "Down Where The Drunkards Roll," "Shoot Out The Lights."
Morbid he may be, but some people just can't get enough. Thompson has already been the subject of two tribute albums. Beat The Retreat featured REM, Los Lobos, David Byrne, Dinosaur Jr. and others. Hokey Pokey's The World Is A Wonderful Place is a hard-to-find local London charity record featuring some of Thompson's British chums.
Although he has been quoted as being lukewarm about some of the results, Thompson said he's flattered.
"It's the nicest thing. If the public likes you, that's one thing. And if the critics like you, that's something else. But if your peers like you, if other musicians think you're okay, then I think that's the highest. Because ultimately, they do have the best taste."
In contrast to his repertoire, Thompson's repartee onstage is witty and self-deprecating, given to British nudge-and-wink humor and frequent - and occasionally barbed - banter with the audience.
So why doesn't more of that good humor make it onto his records?
Thompson says he does write funny songs. He just rarely includes them on records.
"I think on a record, humor, actual humor, can pall a bit," he said. "I think in some of the more dark songs, the humor is there but you just have to dig a little. There's a lot of irony in the dark songs, which I think is funny. Of course, I'm the only one. It's easily overlooked."
"A sea of blank faces, yes it's always fun."
These days, Thompson said he is writing songs for what will be his 14th solo album (not counting a pair of soundtracks), probably to be released next year. "I'm still finishing off a few, ahh, hmm, a few hits. Just adding those final drum tracks and endless repeat choruses, you know?"
Asked if he does feel pressured to produce hits, Thompson said, "No, I think I'm beyond being saved, really. I'm beyond commerciality, you know? They just allow me to do what I do and they just hope something's going to stick to the wall I suppose."
Which means Thompson is likely to remain a minor-key celebrity, a legend but not a star. That suits him just fine. He said the only times he's recognized near his home, it's as coach of a gang of soccer-playing 6-year-olds.
"If I walk along the street it isn't 'I loved your last album, please sign my T-shirt' or something, it's 'There goes the soccer coach!' So it's a different kind of fame. Quite cozy really," he said.
Reminded of something his daughter said in his biography, "I think he'd just hate to be famous," Thompson thinks for a moment.
"It must be horrible to be recognized everywhere, you know, to not be able to go out, to not be able to walk down the street. It must be very strange. And it doesn't seem to be very healthy for people, judging by the state some people get into."
He laughs. "I'd be happy to test it for a couple of months just to see. Yes, a short fame would do me good."