July 9 to 13, 2002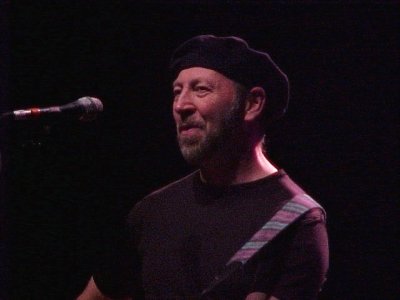 Joe's Pub
The first announcement
Richard will be performing:
'1,000 Years of Popular Music'
at
Joe's Pub
The Public Theater
NYC
July 9 to 13
As a thank you to Richard's Net fans,
a limited number of tickets have
been made available for purchase
prior to the May 27 public on-sale date.
General Admission tickets,
subject to availability,
may be purchased by calling
Telecharge at 212-947-8844
and mentioning the code RTEMLP5
(normal service charges apply),
or
bring a printout of this page to:
The Public Theater Box Office
425 Lafayette Street (below Astor Place),
New York City, New York
Sunday & Monday from 1:00-6 :00 pm
Tuesday-Saturday, from 1:00-7:30 pm.
Please note: quantities are limited and
there is a limit of 4 tickets per show
and 12 tickets per transaction.
All tickets are $35.
After May 27, tickets can be purchased
through Telecharge's main number, 212-239-6200,
or at The Public Theater Box Office, same hours as above.
Beesweb is just around the corner including new merch!
Please watch for an announcement in the next couple of weeks!
http://www.richardthompson-music.com
---
Short RT List Interview Before Joe's Pub
Hi all,

Here are some questions, put to RT last night (my time, hopefully on
your behalf) and his answers, that have just arrived:
QUOTE
FF: Is the Barrymore video-idea definitely gone?
RT: We've been unable to reach a deal on the Barrymore video, and at this point consider the project dead, and will look to shoot something new.
FF: Will the Joe's Pub concerts be taped on audio & video? - for future cd/dvd-release?
RT: Joe's Pub is being taped with a view to releasing the 1000 years project, at some time tba.
FF: How are the Semi-Detached MT & merchandise sellin'? Are you considering to open an outlet in the UK to avoid tax claims for fans outside the US? (There have been some complaints from non-US-residents who've ordered more than one copy of the cd and more than one T-shirt).
RT: Don't know sales of SDMT - we are setting up fulfillment co. in the UK for European origination of web merchandise.
FF: And of course, we'd like to know if Pete Zorn was among the musicians supposed to add some dubbing to the John Chelew produced album. If not who were?
RT: Couldn't afford to bring Pete Zorn over for recording..wish he'd move back to Arizona! There were no additional musicians on the project (so far).
FF: What would you like to tell us about what to expect at Joe's Pub? An extra also-ran from John Entwistle, Orazio Vecchi or a surprise appearance by the percussion section of The New York Philharmonic?
(We've found out already Mike Jerome & Judith Owen will be in the cast)
RT: Joe's Pub shows will be mostly culled from Getty shows 1&2, with a few surprises, we hope...Michael Jerome on Percussion, Judith Owen on Vocals for 2 nights only - not sure which nights.
UNQUOTE
Regards,
Flip
Richard Thompson For Completists
http://people.zeelandnet.nl/flipfeij
flipfeij@zeelandnet.nl
Tue 7/2/2002 12:33 PM
---
Seating at Joe's Pub
To those who expressed concern about getting a table: The only way around it to arrive early, as Dan already pointed out. We arrived Tuesday at 6, right after a thunderstorm, and inquired about what time to return to be assured of the best tables. We were told that people rarely start lining up before eight. We went across the street for a bite to eat and sat at a table in the front of the restaurant, so that we could periodically look out to see whether a line was forming.
Of course, I decided that eight o'clock was way to risky, so we left the restauarant at 7:40 and were told that the Richard Thompson line was forming in lobby so that people wouldn't have to stand in the rain!
Of course, we were furious, having arrived at 6 o'clock to get a good table. We would have been first on line in the lobby if only we had been told where to go. Now there were at least fifty people ahead of us!
We ended up on stools at the side of the stage. Of course, the show was great so we enjoyed ourselves anyway, but I do want a good table for the Saturday show. So I have a proposal/suggestion: (For those attending the other shows, by all means, steal this idea.) Why not arrange for a "line list meet" very early (say around 6). That way, a couple of people at a time could go across the street to the very qood tapas place for a quick dinner while the others hold their place in line.
Anyone up for such a scheme?
Ellen
ECatDevonside@aol.com
Wed 7/10/2002 4:51 PM
---
Joe's Pub First Night Setlist (spoiler)
Warning!
Don't read on if you don't want to know.
Someone - not known from this list - has sent a message re: Joe's Pub to me in my capacity as humble fansite maintainer.
As no one of the usual suspects seems to have had the opportunity to find a connection to the web I'm forwarding this, believing it's the first message on Joe's Pub that doesn't mention tickets, seats, meals or lining up at the venue's door.
(I've been thinking for a while RT and his audience agreed on not saying a word about the concert to the outside world). Personally I am against withholding relevant public RT-concert info.
But I remember from what must have been a discussion here in the late nineties, that some listmembers don't want to know what has been goin' on during a concert series that they're going to attend. So for those (lucky) people I added the word *spoiler* in the subject line.
Regards,
Flip-
Richard Thompson For Completists
http://people.zeelandnet.nl/flipfeij
flipfeij@zeelandnet.nl
Thu 7/11/2002 7:04 AM
I found your Richard Thompson site when I was looking for information on the Joe's Pub shows.
I attended opening night (Tuesday) and since I did not see anything posted yet, I figured I would send you my admittedly incomplete setlist. The show was excellent and I can only hope that they will see fit to release a recording of it.
French song (from the year 1081, did not catch title)
Italian song (might have been "So ben, mi, c'ha bon tempo," I'm not sure)
King Henry Fights the French
song from Shakespeare's The Tempest (might be "Full Fathom Five" not sure)
Joy to the Person of my Love
The Banks of the Nile
Oh Shenandoah
Blackleg Miner
I Live In Trafalgar Square
Pirate King
Sit Right Down and Write Myself a Letter
Orange Colored Sky
Lonesome Whistle Blow
Legal Matter
Four Seasons in One Day
Oops, I Did It Again
E: Sam Hall,
Chimney Sweep (Damn His Eyes)
It Won't Be Long
Hope this helps. I did not have access to the mailing list so many there are other folks more clued-in who have better information but I figured I could at least send this along to you....
---
"Banks of the Nile"/"Night Comes In"
"Banks of the Nile" and "Night Comes In" are two of the greatest recordings of British folk-rock. They're very different songs. of course---BOTN is traditional and NCI is an original spiritual song by RT. But they have two elements in common: They are both exactly the same length, just a few seconds over 8 minutes long, and the same bass player, Pat Donaldson, plays on both.
I bought the albums "Fotheringay" and "Pour Down Like Silver" when they first came out, so have loved these songs from the beginning, but these connections between them didn't occur to me until I recently listened to both songs on the fine Rhino collection, "Troubadours of British Folk, Vol. 2."
OH is performing "Banks of the Nile" at Joe's Pub in his songs of the millennium survey, and I like to think that it's partly as a tribute to the only bandmate he's ever had who was his musical equal----Sandy Denny. Denny's beautiful vocal performance on "Banks of the Nile" is one of her greatest, and OH can't hope to approach that. Fotheringay's take on BOTN was very spontaneous, according to drummer Gerry Conway, as quoted in the very informative booklet accompanying the Rhino album:
"When we recorded the 'Fotheringay' album, we had a fair idea of how each song might turn out, except for 'Banks of the Nile.' In rehearsal we couold not reach an arrangement that we liked, and it remained a sticking point. After a few takes in the studio, we were still unhappy, so we took a break. On returning, Pat Donaldson and myself decided we would try again with no preconceived ideas. So we just jammed it---interpreting the story in our own way. And that's the take everybody liked. Many people have said that they love this version, and it's very gratifying., because I think it's the most innocent track on the album."---Gerry Conway (who went on to play with OH on AACR and is the current Fairport drummer)
Fotheringay performs "Banks of the Nile" in an absolutely gorgeous, shimmering version, which right from the opening riff sounds like no other band. "Banks of the Nile" has a cumulatively mesmerizing quality, as does "Night Comes In." Both songs share a Middle Eastern association and seem to transport you to a different world. "Pour Down Like Silver" co-producer John Wood is quoted in the Rhino booklet:
"Of all the records I worked with Richard on, I consider 'Pour Down Like Silver' to be the best. With Richard making so many quality recordings---by this time his fourth---it's amazing that he produced so much extraordinary material for any one album. Although he made his original conversion to Islam during 'Hokey Pokey,' it wasn't until 'Silver' that I believe he tried to reconcile his music and religious belief. It represents a sea change [a change in his method].
"The record was made during Ramadan, the holiest month for Muslims. It was made very quickly, as Richard liked to work in the immediate. Backing tracks were laid down in one or two takes, with only a little second guitar overdubbed here and there. There was an interruption in the middle, as it was Ramadan, and it was decided to wait until after to do Linda's vocals.
"'Night Comes In' was recorded again later in a live setting for 'Guitar and Vocal' that contains a long guitar solo, but during 'Silver,' Richard was determined not to play in a conspicuous, ego-driven style, but rather to keep his guitar playing low-key, consistent with his craft and his conversion to Islam. Like many of his best recordings, it is fairly bleak, characteristically unsentimental, honestly portrayed, retaining the integrity that Richard has made a career of."---John Wood
For those of us whose world has been turned around by RT, that integrity is continuously inspiring. It led me to this list. I haven't been tempted by any others.
Any recent sightings of Pat Donaldson, who was RT's bass player for most of the 1970s?
Scott Miller
smiller@aaas.org
Fri 7/12/2002 2:41 PM
"'Night Comes In' is a spiritual song, open to interpretation. To me this was atmospheric music. It's a simple song really, though simple songs are the most complex."---Richard Thompson
"I still haven't figured it out completely."---George W. Bush at a press conference Monday, when questioned why it took him 8 months to disclose to the SEC his 1990 Harken stock sale (as a Harken Energy executive, Dubya was required by law to report such a sale promptly to the SEC)
---
Joe's Pub Wed. night
It was great!! It was great!! It was great!! It was great!! It was great!! It was great!! It was great!!
First, if you're going: "they" let in those eating at the outdoor tables first, after not telling me that when I first got there. We got really great seats anyway because many people went for the front, ending up sitting scrunched sideways in their seats. We aimed for the raised area near the bar where we had perfect sight lines to those incredible hands. ("We" were three musicians and my wife - who had to listen to "must be dadgad" and "he uses dropped d a lot", etc - poor baby. :-( ) A caution - many people had to stand for the whole thing - much to their surprise and chagrin, I think.
The show was fantastic - I didn't take notes so I'll probably leave things out - apologies. Michael Jerome was masterfully tasteful in his understated percussion backup on about 2/3 of the numbers. Judith Owen was also first rate - where's she from? Pardon my ignorance. She sang some leads - "Cry me a River was one, while RT did his best Barnie Kessel. The show began with 'Sumer is a cumin in and ended with "Money, money, money" (who did that first?) Along the way was a splendid "Kiss" - The two of them managed to do Prince's whole arrangment - amazing. I've always liked that tune after playing it many times in an Irish bar band a few years ago. In no particular order - "Shenandoah" - Squeeze's "Tempted by ...another", a Renaissance piece, "Cruel Mother" (or as we say in NY- Krool Mutha) Some terrific music hall pieces. Brittany Spears and more - some completists will fill in the gaps.
Some observations - RT used a music stand and lyric sheets which sometimes got misplaced - Judith had to jump over and find one after the song began. There were a few dodgy moments where cues were missed or words garbled. - actually added to the "specialness " of the occasion - slick it wasn't. I heard some mumbling because he didn't do "any Richard Thompson songs" - the crowd was quietly enthusiastic - perhaps all did not know what to expect. I was ecstatic, but my wife definitely would have preferred "Dimming of the Day" all night .
One of my friends who is about 28 years younger than me was bummed out because he was probably the only one there under 30 - grey hair was there in abundance (or not) - not a surprise, but sad for him - talkin' bout his generation.
Can't wait for the CD (pleeeeeeeze).
Tony
tsoll@nyc.rr.com
Fri 7/12/2002 3:29 PM
---
Joe's Pub shows
Not sure what miffs folks more: hearing too much about shows they are about to see or hearing nothing at all. Based on the postings I've seen, it's impossible to say, since most seem to be from people who haven't the good fortune to be attending any of the Joe's Pub shows.
We can all look forward to the recording, of course, but RT is such a dynamic performer with such a strong stage presence that I'm not sure how much of it will come across on a CD. Still, it is something every fan must have, if only because it demonstrates so clearly why RT is as versatile a performer as there is today, impossible to pigeonhole.
I would like to see someone else even attempt to begin a concert with a number from the 11th century and seamlessly work his way up to Britney Spears, throwing in a little Fats Waller and Nat King Cole along the way. Regardless of the style or period, RT was equally at home. He even managed to make "Oops I did It Again" all his own, albeit in his inimitable ironic way.
I don't know how else to describe this show except to say that it was educational, entertaining and inspiring.
Ellen
ECatDevonside@aol.com
Fri 7/12/2002 11:04 PM
---
Joe's Pub Friday & Tues nights DETAILS (long)
Tony Soll wrote:
> It was great!! It was great!! It was great!! It was great!! It was great!! It was great!! It was great!!
Didn't see Wednesday's show, but for the shows I did see... I agree!! I agree!! etc.
Yep, I can't wait to talk about these shows anymore. Tonight's was fantastic! There was a little more "Richard's guitar" tonight than there was on Tuesday when he seemed unusually stiff, like he wasn't comfortable yet with the music. Opening night, and all that. I enjoyed Tuesday's show, but left wanting to hear some RT songs, and thinking the show was good and interesting and educational but feeling a little let down. This morning, though, I realized I was still thinking about that show and recalling specific sounds and stories and bits of songs and, if the show had been all RT songs, I doubt I'd still be thinking about the specifics and feeling curious about it all three days later. I'm so happy to be able to see this show several times (tomorrow night, too), and was thrilled with tonight's show. I was able to listen with more appreciation this time, and also RT seemed more relaxed and his guitar playing was not quite as careful (as in, precisely true to the period). There were a few of those RT twangy, sparkly embellishments that I love so much in almost every song.
His initial entrance through the audience was dramatic, spotlit and dressed in black, with his guitar and following Michael Jerome who was beating a drum, and once on stage going right into a song from 1040 (we found out after it ended). It had a rather dirge like sound. Michael Jerome's varied drumming was great both nights, especially the hand drumming. It added so much to RT's sound, and it looked like MJ and RT very much enjoyed making music together. When playing MJ was almost always staring at RT's right hand. The endings were usually grandly dramatic, making them both happy.
After the first song, RT explained how this concert came into being, starting with Hef calling in 1999. First thing Hef mentioned (in this telling anyway) was that Richard's subscription was up... yes, a big laugh both nights... and then Hef mentioned that he hadn't seen Richard at the mansion in... days. The request from Hef was a list of RT's 10 favorite songs of the millennium. RT claimed to think it was such a pretentious idea ("surely they mean the last 30 years"), that he decided to out-pretentious them, and give them a song a century. Playboy didn't publish his list ("imagine that"). There were a few more bits to the story and it was all charming, silly and very funny.
The second song was an Italian one from the 1400's ("we'll skip the Black Death"), again with Michael drumming. Both nights after talking about the song RT asked if anyone in the audience spoke Italian. On Tuesday no one did, and he made it clear he was happy about that. Tonight some people did so the song suddenly became not only in Italian, but medieval Italian... then medieval colloquial Italian... then he dramatically paused and looked around, and read his English translation of the lyrics. This was one of my favorite songs, very spare sounding and yet emotional, and I really hope it's included on the cd.
And then, well, I forget what the third song was except that it was slightly older than the second song. I was so struck tonight by RT's musicianship; yes, I know he's great and all that, but this show is impressive, amazing even. To go from the "sound" of 1040 through to the "sound" we're all used to hearing (and taking for granted) is a unique adventure. One educational bit for me was hearing his description of the song Shenandoah, which I'd always associated with the gently flowing, 7-bend Shenandoah River in Virginia, my home state, but never understood the reason for "the wide Missouri" in the lyrics. According to RT, the song is a sea chanty sung when pulling up a ship's anchor (really?) and the river referred to is a tributary of the Missouri River in Iowa. Well, that explains the lyrics then. I'm not sure I believe the sea chanty bit, though.
In addition to the first and second songs and Shenandoah other highlights for me were Judith Owens singing "Cry Me a River" and an aria from a Henry Purcell opera; her (deliberately) wavering voice in that was especially beautiful. She wasn't there on Tuesday, so those songs weren't part of that show. Judith also did a humorous duet with Richard from another opera, Mikaido (?). I'd never heard of her before, but love her rather dusky voice. I also loved the way RT went from rather stiff "folkie" songs to a relaxed Fats Waller "Write Myself a Letter", and his version of Nat King Cole's song "Orange Sky" was great, too. I also enjoyed the Prince song and the one he did by Squeeze. On Tuesday night he did a Who song "for Entwistle".
Before playing "Cry Me a River", RT mentioned the beauty of the sparely done original version by Julie London with Barney Kessel, and that if people go to Mr. Kessel's website and send him some money, that would be a good thing since older musicians don't have insurance and he's in a bad way. It was an interesting and sweet request.
The audience was enthusiastic throughout. Tonight's encore was "Sam Hall" (sung fiercely by RT and with lots of boos and hisses from the audience tonight, at RT's suggestion; he did this song on Tuesday also, and wasn't repairing a guitar string either night), "Money, Money, Money" (complete with a spinning disco ball), and the Beatles' "It Won't Be Long". Then, it was over, lights came up, and the people for the next show started coming in.
The friends I went with tonight didn't know anything about RT and both enjoyed the show, and were especially impressed with the way RT can "put over a song". They're not quite 30 yet and didn't even notice (or didn't mention anyway) all the grey-haired folks. We dissected the show afterwards and the summary was that he liked RT but was completely smitten with Judith Owens, and she liked all the snappy tunes, like the Gilbert and Sullivan one and the song about Louisiana wine (phew, I'm overwhelmed with all I heard). After Tuesday's show, I wasn't sure if this concert is the best way to introduce anyone to RT, but they noticed and enjoyed what I also appreciate about RT, his showmanship, his voice and guitar playing, and the way he interprets (puts some emotion behind) whatever he's singing. Tomorrow night I'll be with three other newbies, including my 16-year-old niece. Another fun night.
And, me too, on the pleeeeeeeze for the cd.
Debra Shea
dsk11@bellatlantic.net
Sat 7/13/2002 3:45 AM
---
Joe's Pub Friday & Tues nights DETAILS (long)
I was lucky enough to attend on Thursday night and will add to the chorus of 'great' reviews. Although I've seen RT 10-12 times, this was the first time I was able to see him doing anything out of his typical solo or band show. This alone was a treat, since it added a delicious sense of surpise to the usual great musicianship.
Because he was narrating the show and placing the songs in historical context, he spent much more time talking than usual. It was also a great opportunity to see Richard's hammier persona on full display--especially in the Gilbert & Sullivan number and the Sam Hall rendition. I think he may be a frustrated actor at heart.
My particular favorite songs were the early Italian one he's been doing for a while, the Squeeze tune, Shenandoah (though I think he did it better last time I saw him, but that may have had to do with the immediate post 9/11 timing of the show), and--dare I say it--I Did it Again, which he proved to be a good song despite itself.
Only celebs I saw in the audience were Pam, Teddy Thompson and Tony Trischka (banjo player extraordinaire on whose old album I first heard A Heart Needs a Home).
This was a real treat and I truly hope that those who missed the shows will get the opportunity to hear them on disc.
Dan
dbh14@columbia.edu
Sat 7/13/2002 8:23 AM
---
Joe's Pub, Tuesday and Thursday shows
Here's the setlist for RT's Tuesday night show, with Michael Jerome [order might be screwy]:
Worlds Blis Ne Last
So Ben Mi C'a Bon Tempo
Banks of the Nile
King Henry Fights the French
Full Fathom Five
Joy to the Person
Shenandoah
Blackleg Miner
Trafalgar Square
Pirate King
Sit Right Down and Write Myself a Letter
Orange Colored Sky
Lonesome Whistle
A Legal Matter
Four Seasons in One Day
Oops I Did It Again
encore:
Sam Hall
Money Money Money
early Beatles song -- can't recall title
The show was so very, _very_ great that I don't even know how to talk about it well. Michael Jerome accompanied on most of the numbers, and his playing really added tremendous effect. The real revelation though was RT's voice -- so versatile!! he could go from Gilbert & Sullivan [you should've heard that last, high operatic note on Pirate King -- I gasped aloud at its virtuosity] to dance hall to jazz to The Who to Britney, and all so convincingly, with such style, it just took my breath away. The setlists for these performances really showcase his voice -- though the guitar work is innovative and astonishing as always, the burden falls on his voice to put over these numbers -- and he did so brilliantly, with such panache. He told very funny stories and pulled very funny faces during numbers -- there was too much of that to try to recount it all. (I do recall one spontaneously great moment being when he introduced "this next song [as] from the Industrial Revolution", and some guy in the audience cheered the historical period, cracking RT up.)
I went again on Thursday night, when RT was appearing with Judith Owen as well as Michael Jerome -- I was impressed that the setlist was so varied from two nights prior:
Sumer is Icumen In
So Ben Mi C'a Bon Tempo
King Henry Fights the French
Full Fathom Five
Dido's Lament [Judith solo]
Bonnie St Johnstone
Blackleg Miner
Shenandoah
Why Have My Loved Ones Gone
Waiting at the Church
There is Beauty in the Bellow of the Blast [duet w/ Judith]
Old Rockin Chair
Orange Colored Sky
Cry Me a River [Judith solo]
Stop the Music [old country ballad -- not sure I have title]
The Fool
A Legal Matter
Tempted
Oops I Did It Again
encore:
3 verses of a Tom Lehrer song [audience shout-out request]
Sam Hall
Money Money Money
and that Beatles song whose title I'm still spacing...
RT was just as funny and sharp with his stories, but he seemed after a few days of these shows to be slightly less revved -- he wasn't quite as 'present' or responsive to the mood or to the audience as he had been on Tuesday, so his banter felt just slightly more pre-fab. But of course, he was still great, especially on the funnier songs, the dance hall numbers [he's just a hoot for Sam Hall, with his grimaces and fistshakings as he bellows the verses' final "well Damn your Eyes!!"]. Judith Owen was very good -- quite a character herself, and with a great, smoky sort of a voice -- she was at her sultry best on Cry Me a River, good on the two operatic numbers, but only sort of so-so for her backup to the few rock numbers she helped out on [Tempted, Money Money Money, the Beatles song]. Michael Jerome's work seemed even better than it'd been on Tuesday, but in truth he was wonderful throughout both nights.
A real standout moment for me on Thursday was when, at the end of the Britney number, RT and MJ did this really neat segue, changing up the rhythm on the Britney song's chord progressions, so you could hear that the song was essentially the same in its structure as "Blackleg Miner" or one of those earlier, quick tempo folk songs. Quite an ear opener! It felt like an entire lecture on the history of popular song compressed to a 10 second demonstration, and it was a brilliant way to bring the show full circle.
On Thursday I was sitting in a seat with an excellent view of his hands, and my jaw was dropping as I watched him pick out bass lines in one rhythm with his last two fingers and then drop in the melody chords, harmonies and embellishments with his thumb and first two in an entirely different rhythm. How the heck does he DO that, anyway??? Oddly enough, some of his best guitar work is on the riffs he's added to the Britney number -- I'm surprised to find that I'm now quite fond of that song, the way he does it! And I think I'll go into withdrawal if he doesn't play Orange Colored Sky for encores now and again -- what a fabulous song, with great guitar and vocal style both.
So, which night did I like better? Well, Tuesday felt more energetic and intimate, Thursday more polished [RT's voice too had lost that little hoarse roughness he'd had at moments on Tuesday]. Overall I think I'd go for the more intimate, alert show, rough edges and all. Plus, no matter how good Judith Owen might be, it's really just to me time taken away from RT's singing [and you know how I love his voice]. Also, it was fun [and I thought it even sounded good] having the audience do the response "yeah!"s on the Beatles song that first night when he had no backup. So my vote's for Tuesday. Well, Tuesday's show if one could add Bonnie St Johnstone -- if that's not cheating!.....
best, Jo Wood
The amazing Jo Wood, who attended the Tuesday and Thursday shows at Joe's Pub, asked me to post this to the list. Enjoy!
-Tom Kailbourn
tkailbourn@infoblvd.net
Sat 7/13/2002 2:09 PM
---
From Gnashville to Gotham 7/13
Still swooning over the wonder of "1000 Years" at Joe's on Saturday night, hence, random ennumerated thoughts:
1)  Flash! crash! Alakazam! -- There is nothing RT cannot do!  Did I really hear him say "one of my favo(u)rite artists in the last 20 years" in intro to "Kiss"?   So happy to have been one of many audience members bouncing up and down in their seats for this musical treat by the Artist formally known as Richard Thompson.
2)  Never thought I'd hear/see RT playing disco with disco lights! Cool! (Money, Money, Money)
3) "Country music.  A dangerous thing in the wrong hands, as it has been in the last 20 years." -RT    Amen.
4)  Surreal moment in Saks 5th Avenue at approximately 1pm Saturday.  I'm in women's casuals (5th floor?) when Cold Kisses begins playing softly on the overhead speakers.  I'm frozen for a moment by the unexpected admixture of sublime music and rampant consumerism, lost in the throng of  oblivious bargain hunters and the scrape-scrape of clothes hangers on metal sale racks.  The song finishes.  I buy some green shoes (at half price) to go with my Beesweb tee.  
5)  For all you librarians, a must-see NYC hotel is The Library.  Card catalog behind the registration desk.  Rooms have Dewey decimal numbers and themes.  Ours was 800.002 Classic Fiction, on the Literature floor. Our bookshelf had Dickens, etc.  Next door was 800.001 Erotic Literature (with a "Do Not Disturb" sign ever-present on the doorknob).  I'd love to stay there again as long as I didn't get placed in 1100.005 The Paranormal.
6)  Enjoyed meeting several listmembers at Joe's.  Stay semi-obsessed and I'll do the same.  
--Susan  (unsubbing for a little while)
csspurgeon@netscape.net
Mon 7/15/2002 5:23 PM
---
Last Saturday at Joe's
After years in lurkdom (or whatever it should be called when one mostly accumulates digests without reading them!), I thought I should pop back in from this new address to thank Susan Spurgeon (& her husband Bill)and Brian Miller for keeping me sane on line at Joe's Pub on Saturday night. I'd managed to be one of the very first on line (not counting those we later learned were sitting in the outdoor cafe!) as opposed to halfway back as on Thursday, when it seemed my efforts might go for naught if my girlfriend didn't show up before the doors opened. In the end, she made it, but their knowledgeable RT conversation was appreciated, a welcome pastime and distraction.
And another extra-special thank-you to Brian, who saved our bacon when the pub staff pulled a fast one on us. I'd managed to grab a table-for-two directly in front of the stage and was feeling pretty smug, when after a couple of minutes they came over and told us we couldn't sit there because it was reserved! This even though there was no "Reserved" sign as there was on some other tables. I went from feeling delighted to crushed in just a moment, since by then it looked like all the other good spots on the lower level were filled. Then I realized that Brian was sitting by himself at a four-seater along the side of the stage and we rushed over. He graciously welcomed us to join him. I'd lost the view of RT's hands, but we were still as close as one could get along his side, completely unobstructed (on Thursday I'd had to crane from a back corner of the upper level) and I sat directly in front of Judith Owen. Thanks, Brian, from both Lise and me.
It was a nice bonus, after the end of the set, when our old friend Jesse came over to our table. We were able to walk around the East Village for a while afterward catching up and comparing reactions to the different pairs of shows we'd seen.
For the record, Thursday's was about ten minutes longer, and I thought this was just because he talked more with the same number of songs. Later, I realized that he'd done one more song on Thursday, a dirge-y Stephen Foster. To my slight disappointment, only two other songs were different, with "On the Banks of the Nile" Saturday replacing the ballad about the woman who murders her children (don't know the title), and the Prince song replacing the Britny Spears. I was hoping RT might play some extra encores on Saturday, since it was the last show, but no dice. Still, I'm quite glad I went for the second time, since proximity definitely made it more enjoyable. I also thought Ms. Owen sang better the second time.
Greetings also to Pam, whom I saw briefly both outside and inside the Thursday show. I hope you had a great time, kid, and I'm sorry I didn't catch you afterwards. Wish I could have been there Friday, too, to see you and hear "Sit Right Down and Write Myself a Letter." I never thought RT and Eddie Fisher would ever prove to have anything in common!
Regards to all my other friends on the list.
Moshe
moshe@feder.name
Thu 7/18/2002 11:26 PM
---
Cropredy wish/belated Joes
Have fun Pam, and all you other Fortunates! I'll be looking forward to reports...
I'm still glowing from Joe's Pub two weekends ago.
(I was on the road for another 8 days and have been preoccupied with family matters since my return. I've combed the digests and it seems the post I tried to send from a remote connection on the 16th got lost in the ether so....)
I had a brilliant, intensely pleasurable time in NYC of which my 2 nights at Joe's Pub were a significant part...many thanks to Pam & Rob, Jesse, Bink, Joel--and whomever else I've misplaced at the moment, sorry!---for being such fun companions that Thursday and Friday (I agree with whomever posted that sharing the experience with likeminded folks is nearly as satisfying as the event itself.) Thanks for letting me ride in on your coattails, valiantly holding seats, selling me tickets, helping me sell my extra, and especially not letting me skip Friday. That would've been So Stupid!
Of course many thanks also to RT, MJ and JO for the fine shows! So Ben Mi Ca Bon Tempo still gives me such a thrill. The things that keep recurring for me are Orange-Colored Sky (which I've long been yearning to hear...it was my favorite of my mom's 78s when I was a kid. It even had an orange label), surprisingly effective Lonesome Whistle Blow, the phenomenal Tempted, the delicious Kiss and that fabulous surprising high note at the end of the Gilbert & Sullivan. Such a treat to watch him ham it up, and also to hear Michael Jerome again. Man, he's a fine drummer! (AND a charming guy. Talked to him briefly afterwards...he'll be in Chicago with Blind Boys of Alabama in the fall.)
My neophyte friend who accompanied me Thursday night was suitably impresssed and likely to attend her next live RT opportunity.
Fantasy covers that sprang to mind on the airplane to Colorado: If I couldve chosen his George Jones selection: "She Thinks I Still Care." an d I'd love to hear the three of them do another of my childhood favorites "Tan Shoes and Pink Shoelaces" (a polka-dot tie and man-o-man!)
Anyway thanks again, list-friends. Your camaraderie was a real treasure. Happy travels to all!
Louise, at home in Chicago
lemolnar@mindspring.com
Sun 7/28/2002 9:33 PM
---
08/03/2002 Billboard 33
Copyright 2002 Gale Group Inc. All rights reserved.
FOSTERING THOMPSON: The ever-eclectic Syd Straw's July 9 set at Joe's Pub offered a serendipitous surprise in her performance of Stephen Foster's "Hard Times Come Again No More," as I'd been searching for an excuse to mention PBS' 1-year-old American Experience: Stephen Foster documentary, which I chanced upon a few weeks back. But since the marvelous program may still be replayed and is also available on PBS Home Video, it's still timely.
The engrossing narrative relies heavily on Ken Emerson's splendid bio Doo-Dah! Stephen Foster and the Rise of American Popular Culture and recounts the tragic story of the dissolute "songwriter of America," as Foster's New York publisher hailed him, who died in 1864 at 37 with 38 cents in his pocket. While "Oh! Susanna" sold 100,000 copies of sheet music (20 times the previous record for one song's sheet-music sales) at a quarter apiece, Foster's royalty was only 2 cents per copy. Yet his legacy of refining racist blackface minstrelsy into exquisite parlor balladry is lasting.
"He was a musical carpetbagger in that he was a Yankee from Pittsburgh, yet he extolled the imagery of the South like no one before him," says Van Dyke Parks, whom Straw credits with her introduction to "Hard Times." That song, Parks adds, "brought dignity to the impoverished and illustrated a social awareness and interest in more than being just an entertainer-- which is every songwriter's dream: to be entertaining and relevant to the human condition."
Richard Thompson, who followed Straw with the first of five nights at Joe's Pub, also featured Foster in his set with "Why Have My Loved Ones Gone?"
"He was a phenomenal melodist, and it's a great popular song," Thompson says, ranking it with Saint Godric's 11th-century morality tune "Worlds Blis Ne Last," Gilbert & Sullivan's "The Pirate King," and the Beatles' "It Won't Be Long" in a diverse repertoire encompassed by the theme "One Thousand Years of Popular Music."
The theme, Thompson explains, came out of a "pretentious" request from Playboy for a list of the 10 best songs of the past 1,000 years for its millennium issue.
"I out-pretentioused them by really doing a thousand years' worth of popular song--rather than making Tom Petty the cut-off point," Thompson says. While his list did not get printed, it did provide the concept for a show at the Getty Museum in Los Angeles. "The point of it was that the songs are the stars, and as the years roll by and fashions change, it's interesting to go back and see what was out there--and especially the value and widespread appeal of the older ones."
Many of the older songs crossed class and even political boundaries, notes Thompson, whose own career has continued the European troubador tradition manifested by his "millennium" shows. Other noteworthy set choices included Orazio Vecchi's "deviously smutty" 16th-century Italian dance tune "So Ben Mi C'ha Bon Tempo," the English Industrial Revolution-inspired "Blackleg Miner," the American folk staple "Shenandoah," the English music-hall song "(I Live in) Trafalgar Square," Fats Waller's "I'm Gonna Sit Right Down and Write Myself a Letter," Nat "King" Cole's "Orange Colored Sky," Hank Williams' "Lonesome Whistle," and the Who's "A Legal Matter." Thompson even delivered an intense version of Britney Spears' "Oops! ... I Did it Again"--and neglected his own classic song catalog.
"Otherwise, 97% would be mine," he jokes. He adds that the Joe's Pub shows were taped for future release via his new Web site, richardthompsonmusic.com. Currently label shopping, he's finished a new album for next year and has a children's album and solo acoustic album in the works.
ALL IN THE FAMILY: Richard Thompson's ex-wife and music partner Linda Thompson, meanwhile, co-wrote much of her new album, Fashionably Late (Billboard, July 27), with their singer/songwriter son Teddy.
"We sent him to 'folk music rehab' to eradicate his folk gene--but it's still there," Thompson says with a laugh, noting that her son's music is markedly different from her more folk-flavored material.
"It's very interesting that we could collaborate so well," she adds. "But you know, family is part of the great folk-music tradition."
---
The Return, At Last, Of Richard Thompson:
Kurt Loder Reports
07.15.2002
NEW YORK — Richard Thompson, the revered British guitarist and singer, made a rare appearance on Friday night at Joe's Pub, with a show he called "A Thousand Years of Pop Music." These are some of the things he played:
A ballad about the Battle of Agincourt, fought in 1415. "There's a lot of wonderful songs in England about beating the French," Thompson said with a droll chuckle.
An aria from "Dido and Aeneas," the first English opera, composed by Henry Purcell in the late 1680s. "This is at the end," he said, "before the queen of Carthage kills herself. Nevertheless, it's a ripping song."
A tune from the 1800s that Thompson introduced as "one of the many British ballads about dressing up as women."
A song from the 1885 Gilbert and Sullivan operetta "The Mikado."
"I'm Gonna Sit Right Down and Write Myself a Letter," the 1935 hit by jazzman Fats Waller.
"Drinkin' Wine Spo-Dee-O-Dee," the Sticks McGhee chug-a-lug classic from 1947 (covered last year by Kid Rock).
Hank Williams' 1951 country lament, "(I Heard That) Lonesome Whistle Blow."
Thompson also tossed off versions of "Money, Money, Money," by ABBA, and the Beatles' "It Won't Be Long." There was a Gary Glitter glam-rock anthem in there somewhere, too.
This stellar display of musical erudition was all the more remarkable for being performed solely by Thompson, with his capering guitar; percussionist Michael Jerome, thumping with admirable concision on a variety of ethnic drums; and, providing harmonies on several songs, singer Judith Owen, who, interestingly, also happens to be the wife of comic writer and actor Harry Shearer ("This Is Spinal Tap"). The group's spare sound was enriched by a deft application of microphone reverb effects.
Joe's Pub — actually a small club next door to the late Joe Papp's Public Theatre — was an ideal environment for Thompson's intimate instrumental displays. Even those unfamiliar with his long and extraordinary musical career (there were a few in attendance) were suitably appreciative.
But some longtime Thompson admirers — those who remembered his work with the late-'60s English folk-rock band Fairport Convention and (especially) the six sublime albums he recorded, starting in 1974, with his former wife, the incandescent singer Linda Thompson — felt a faint sense of frustration at this show.
For one thing, Richard Thompson is a very fine songwriter, the most vividly gifted in a genre of which he seems to be the sole occupant. (It's difficult to isolate the intricately intertwined influences in his music.) His greatest songs — like the epic "Night Comes In" (which reflects his spiritual immersion in the mystical Sufi branch of Islam) and the horrifying acoustic lullaby "The End of the Rainbow" (sample lyric, addressed to a drowsing infant: "There's nothing to grow up for anymore") — are simply unforgettable. In this show (naturally, given its concept), he played none of them.
More crucially, Thompson is also a masterful electric guitarist, one of the most breathtaking players ever to strap on a Stratocaster. I don't exaggerate! His acoustic technique is a marvel, it's true. But to appreciate his true genius, you have to hear his spiraling solos and shimmering filigrees within the context of a full band, preferably one of his romping Anglo-roots outfits, in which bass and drums are subsumed within a whirl of archaic instruments such as krummhorns, shawms and pennywhistles. At Joe's Pub, of course, there wasn't a Strat in sight.
Over the years, I've often attempted to explain the riveting appeal of Richard Thompson's music to those who were unaware of it. This is hard to do; the songs and their execution are so intricately ravishing. Since you won't be able to see him any time soon (he's headed back to Europe, where he's a staple on the festival circuit), I can only recommend that you seek out his albums. The 1969 Fairport Convention release, Liege & Lief, a monument of English folk-rock, wouldn't be a bad place to start; and guitarists will no doubt be both tickled and deflated by his 1981 instrumental opus, Strict Tempo! (on which, among other things, he offers up a solo rendition of Duke Ellington's "Rockin' in Rhythm").
But the still-beating heart of Richard Thompson's art is to be found on the records he recorded with his wife Linda, especially their first, I Want to See the Bright Lights Tonight; and the 1975 Pour Down Like Silver (which contains the spellbinding "Night Comes In"); and — this is really The One — their luminous 1982 swan song, Shoot Out the Lights. There is of course a lot of excellent music that remains unheard by large numbers of people. But not much of it is as unjustly under-appreciated as the revelatory work of this unique artist. Fortunately, in your own small, record-buying way, you can do something about that.
—Kurt Loder
---
The setlist (See Richard's site for corrections)