Jammin' at the Zoo
Chicago, Illinois
June 22, 2001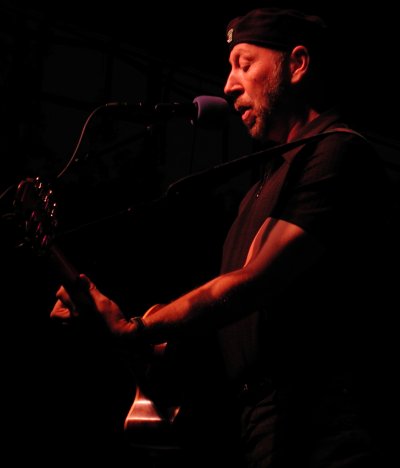 Chicago 6/22 LPZoo
Bathsheba Smiles
Did She Jump or Was She Pushed
Crawl Back (Under My Stone)
The Ghost of You Walks
Walking the Long Miles Home
Dry My Tears and Move On
1952 Vincent Black Lightning
Great Valerio
I Feel So Good
Persuasion
I Agree with Pat Metheny
The Turning of the Tide
Cold Kisses
She Twists the Knife Again
Beeswing
Cooksferry Queen
(encore one)
Word Unspoken, Sight Unseen
<something>
encore two
<something>
Valerie
(encore three)
Walking On A Wire
Would someone fill in the blanks (and fix order) in the encores please, and insert or adjust anything I missed? (I feel pretty confident about the main set--my first-ever effort at keeping track--but I went into that zone when he launched into CQ and didnt come out till the end)
Haven't time to post much details, (days&nights very full these last few and next few)...the short story is that there have been mixed reviews, depending much on where one was sitting in the lawn. From Irene Henry's comments, sounds like Hudsonville got the full strength Thompson (lucky you all!) but he was relaxed, experimental, fascinating (but of course), jovial and very chatty...unfortunately that last adjective described alot of the crowd, as well. grrrrrrrrr.
Anyone want to hear more? Perhaps Willis or Andrew will comment....(can it really be that there were only us three List-folk at this show?)...I know both W. and A. were very busy this weekend too.
G'night all!
Louise in C.
lemolnar@mindspring.com
---
from Sunday's Chicago Tribune
One man dynamo
Richard Thompson solo delivers more than most bands
Richard Thompson is one of the most influential and creative electric guitarists and has fronted a series of impressive bands, starting with the early incarnations of folk-rock icons Fairport Convention.
However, Thompson works his musical magic best when he steps out alone onstage with just his acoustic guitar, as he did Friday night for the first of this year's "Jamming at the Zoo" shows at the Lincoln Park Zoo.
In the solo arena, Thompson is in control of his music, and he weaves his magic with the craft of a seasoned expert.
Perhaps most immediately striking is Thompson's instrumental technique. Playing bass lines with the lower strings and melody and rhythm with the others, Thompson makes as much music as many full bands and, on a scorcher like "Feel So Good," rocks as hard by himself as almost any arena-ready band. Thompson's shows are never monotonous, and he stretches his instrumental technique in different directions for virtually every song.
For the dark, moody "Did She Jump or Was She Pushed?" he supplied vibrato-rich, layered arpeggios. On the stark, atmospheric "Great Valerio," he plucked single notes sharply to achieve a tonality akin to a zither. His dexterity for intricate finger picking was apparent on "1952 Vincent Black Lightning," his spry tale of love, mayhem and motorcycles. On rockers like "She Twists the Knife Again," he plays with blinding speed, racing up and down the fingerboard with abandon.
Thompson is also a songwriter of depth and substance, alternating between dark, obsessive tales of lost love like "The Ghost of You Walks" cranky tirades like "Crawl Back Under Your Stone," vivid character portraits like the aging prostitute in "The Turning of the Tide," and wickedly funny images such as the obsessive shopper in "Valerie."
On Friday, he introduced a few newer tunes, mostly in a humorous vein. For "My Daddy is a Mummy," he grafted some clever wordplay onto a patented Chuck Berry instrumental motif. "I Agree With Pat Metheny" builds wickedly on a scathing diatribe guitarist Metheny launched online against saxophonist Kenny G.
Metheny (and Thompson) skewered G.'s self-absorbed superficiality after the saxophonist recorded a "duet" with Louis Armstrong by dubbing himself onto one of Armstrong's old tracks.
Thompson is also a consummate showman, with a quick wit and the sense of timing of a veteran comedian. At Friday's show, he showed that he doesn't need any support to pull off a virtuoso performance.
Chicago folk-rock legend Terry Callier, who opened the show, began his career, like Thompson in the 1960s. His long, relaxed set showcased his rich, mellow vocals and the skills of his tight, jazzy band.
Michael Parrish
June 24, 2001
---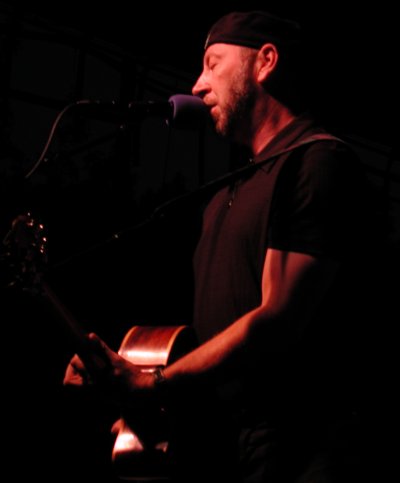 Richard Thompson Live
I have attached my setlist and review of the RT Chicago show, June 22, 2001. I hope the prose isn't too 'purple'... I'm kind of in awe of this guy !
Bathsheba Smiles
Did She Jump Or Was She Pushed
Crawl Back
The Ghost of You Walks
Walking The Long Miles Home
Mummy Is A Daddy
Dry My Tears
1952 VBL
The Great Valerio
I Feel So Good
Persuasion
I Agree With Pat Metheny
Turning of the Tide
Cold Kisses
She Twists The Knife Again
Beeswing
Cooksferry Queen
-
Words Unspoken, Sight Unseen
Valerie
-
Walking On A Wire
Friday, June 22, 2001
Lincoln Park Zoo, Chicago, IL: "Jammin' At The Zoo" concert series
I had no idea that our city's free zoo had a music series when I read on the internet that Richard Thompson was indeed coming to my town again. I saw him at the Old Town School Folk and Roots Festival last summer - you can read excellent reviews and see good photos on this site - and I was hoping that he'd visit again soon, preferably with a band and at an indoor venue.
As it turns out, the zoo does three concerts per summer right there "between the gorillas and the flamingos" as WXRT dj and concert mc Frank E. Lee put it. It was to be a solo acoustic show, but I ordered my ticket knowing that without the likes DM and Danny Thompson, Richard is a one-man band. I set about wondering what kind of wisecracks he would make about playing in a zoo...
"A special greeting to all of you behind bars," he offered, after the applause for the opening rocker, "Bathsheba Smiles." He quickly slowed the pace to play a number that was formerly sung by Linda, and it was interesting to hear him playing it solo. His guitar arrangement was quite suitable for his solemn and acidic vocals.
But this was a weird show. It was set in an outdoor stage and was well attended, but in addition to the faithful sitting up front, there were many people from this rather wealthy neighborhood picnicking and talking who evidently subscribe to this series no matter who plays. They didn't seem very involved in the atmosphere of the show and I started to feel uncomfortable when Richard was calling for people to sing along with the chorus to "Crawl Back": it was noticeably silent in some parts of the audience.
And, like many concerts, the sound needed tweaking in the beginning. In this case, the highs from the guitar were clanky sounding and the bass was booming. There didn't seem to be much in the middle. Whatever the case, I could hear it most on the louder numbers. I hate to admit that I was wondering if it was really worth my being there. RT seemed to be going through the motions in the beginning.
Ah, but it didn't take too long for me to curse myself for such thoughts. The soundmen made their adjustments and Richard started warming up to the audience. And at that point he was indeed merely warming up. He went on for over ninety minutes, switching from humorous numbers, edgy ballads, his Jerry-Lee-with-a-kilt rock and roll. By the time he started the song that none of us seem to tire of, 1952 VBL, he was in full swing, guitar reeling, his voice breaking rhythm to stretch out a few weighty syllables.
This is why I'm here, I thought. This is why I'm not driving around or sitting at home listening to his records. Richard Thompson is simply one of the best live performers that I will ever see. Little did I know, he would take the performance farther.
His intro to his condemnation of Kenny G. was lengthy and humorous; he presented this song as "a public service, kind of like those films they used to show like 'Try Not To Catch Gonorrhea'". This was followed by a hammy rendition of this song that had a lot of people laughing. After that, there was no more playing to the gallery. He revved up for "Turning of the Tide" which quickly segued into an edgy "Cold Kisses" and a positively brutal "She Twists the Knife Again".
During this portion of the set, Richard was making music on another plane: the guitar was so full and the singing was so expressive, that the sound had an effect like a pipe organ, so loud and powerful. And religious. This was ecstatic music making, like a Sufi dervish; it made me think of Richard's sympathy with the lowlifes in "God Loves a Drunk": 'a drunk is only trying to be free of his body, and soar with the angels way up there in heaven'. This music was indeed soaring and whirling.
And he maintained that spirit for the song that I'd most wanted to hear, the lovely and sad "Beeswing". The guitar refrain had that particular Gaelic sweetness that makes you want to wail and laugh at the same time and he was truly singing inside of the song, living it down to the last. There was a barely perceptible, collective sigh at the close of the penultimate verse, "maybe that's just the price you pay for the chains that you refuse."
Indeed he maintained that spirit for the rest of the show. He got the rockabilly rolling for "Cooksferry Queen" and an ovation followed. The crowd wouldn't let him leave and he seemed genuinely grateful for the affection, waving and smiling and thanking the crowd. He played three more songs over two encores.
The moody and unrecorded "Words Unspoken" was first and I look forward to hearing it on a future record. "Valerie" was astounding. Like many of the songs, he played it better and with more spirit than in any recording I've heard. This one also stood out for its terrific Cliff Gallup-like guitar solo which was fingerpicked as he maintained the bass line with his thumb. And then "Walking on a Wire". Hell, I don't even remember it ! I vaguely recall him fingering the chords of the bridge, but that's about it. I was exhausted, it seems.
I ended up buying the Flypaper official bootleg called "Two Letter Words". In it I immediately recognized the adventurous arrangements of older tunes and the risky guitar solos that characterize a Richard Thompson show. I, for one, surely hope that these recording keep coming because as an exemplary live musician, there is something special about hearing him playing in real time for real people, especially with the excellent sound quality.
But there is nothing like the real thing and this concert was it. Bring the band along next time, Richard, and we'll help them raise the roof.
Joel Timulak
---
Many thanks to Simon and Richard, who made these photographs possible.
Willis Howard