Harry Smith Tribute
UCLA's Royce Hall
April 25, 2001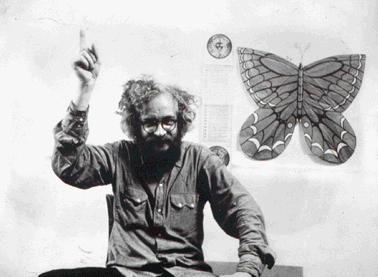 "Everything's for sale." Harry Smith
Play that mountain music, white boy!
by Phil Gallo
HOLLYWOOD (Variety) - It's not quite a night around the campfire, but a quiet renaissance is bringing folk music -- really old folk music, done the way it was intended -- back into the public psyche.
There's an eclectic batch of, pardon the pun, folks responsible, from filmmakers such as the Coen brothers to country singers such as Emmylou Harris and Dolly Parton to hard-to-define rock 'n' rollers (Elvis Costello, Beck, Todd Rundgren). Even current Grammy voters, long accused of being out of touch, have noticed the importance of blues and folk music written before World War I ended.
And in a lot of cases, these dark unpaved roads lead back to Harry Smith, a filmmaker and music producer, who, it can be argued, made his greatest statement by assembling a collection of old 78s into ``Anthology of American Folk Music'' back in 1952.
Forty to 50 years ago, the 84-song collection caught the ears of nearly every budding folkie; when it was reissued by Smithsonian/Folkways in 1997, critics hailed its re-emergence and voted it reissue of the year in the noted Village Voice critics poll.
Maintaining ties
``The more things stay in print,'' says producer Hal Willner, who is organizing his third Harry Smith tribute concert, ``the more contemporary artists will be influenced by it.''
The rustic and rural music from the beginning of the 20th century that fills ``Anthology'' is building a curious groundswell of commercial and critical success in 2001, beginning with the startling sales figures posted by the soundtrack to the Coens' ``O Brother, Where Art Thou?''
The Mercury/Nashville album, which boasts performances of Appalachian standards by Harris, Alison Krauss, Ralph Stanley and a dozen others, has sold nearly a million copies since its release Dec. 5.
Another film, the Sundance winner ``Songcatcher,'' which Lions Gate will release May 8, exudes a similar spirit. Like ``O Brother,'' it boasts a soundtrack of performers (Parton, Harris, Taj Mahal, Iris DeMent, Allison Moorer, etc.) doing songs that are, at a minimum, 75 years old.
Dave Alvin, one of the premier songwriters chronicling a decidedly American side of the human condition, picked up the folk Grammy in February for ``Public Domain,'' an album of songs written in the teens and the 1920s. A lifelong rock 'n' roller with an astounding knowledge of 20th century blues, folk and jazz, Alvin draws a parallel between the fields and barrooms of yesteryear and the Internet age.
Folk music then was ``a reaction to a changing environment -- a rural agrarian society moving into an industrial age,'' Alvin says. ``They had pre-industrial codes of honor that they grafted onto the cold machinery. We're in a similar era now. The digital age is cold and impersonal, and we're longing for something that's gone.''
To a degree, that explains the fascination with the collected works of Smith, who died in 1991 and was the subject of a recent two-day symposium at L.A.'s Getty Museum. On April 25 and 26, 18 acts will pay tribute to Smith at Los Angeles' Royce Hall; among the performers are Elvis Costello, Beck, Marianne Faithfull, Todd Rundgren, Richard Thompson, Bill Frisell and former New York Dolls singer David Johansen, whose latest band is playing murder ballads, old blues and folk tunes. They're called the Harry Smiths.
``(Smith) had such a profound effect on culture that I think of it like 'It's a Wonderful Life,''' Johansen said during a break from recording a Cajun tune for an upcoming Vanguard Records compilation. ``If you took out Harry Smith, this would be a different world culturally.''
Willner -- known for his themed recordings in which collections of all-stars are teamed with the music of Disney movies, Thelonious Monk and Charles Mingus -- has already staged live tributes to Smith in London and New York in 1999. All of them are being filmed and recorded.
Once the film of the Harry Smith concerts is released, it could well do for ``Anthology'' what Wim Wenders' eponymous film did for the ``Buena Vista Social Club'' album, exposing U.S. audiences to long-forgotten Cuban music forms.
``When a filmmaker goes into non-marketable music for a soundtrack, it takes real balls. 'O Brother' opened a lot of ears,'' says Chris Covert, the music supervisor who brought Harris into the ``Songcatcher'' fold. ''Because there's no place on radio or TV for these artists, film becomes an important place for exposure.''
The ``O Brother'' album succeeded, says Alvin, because ``people long for something that's less sanitized, something that represents what's good about us. Mass-marketed music, in a way, represents the bad things about us like reed.''
``It's music,'' Johansen notes, ``made from the heart. And if you do music for the love of it, it swings.''
Sunday April 22 10:48 PM ET
Reuters
---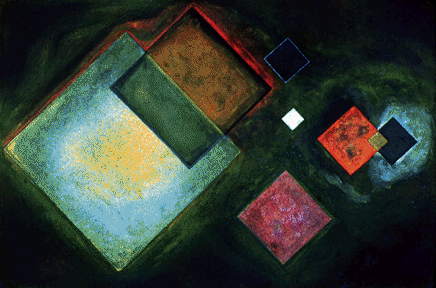 Alright, it's been awhile since I've posted so let me briefly weigh in: yet another editor (I acquire books and journals for my publishing company as opposed to actually working the manuscript: somewhat more lucrative perhaps but less intrinsically rewarding in many ways), 44 and male, recently rendered SPUDless (she came to loath RT, which came as no surprise to me), and a consumer of OH's works in real time since First Light, though I have obviously back-filled. And I think this clear sense that he has reassessed the nature of his fandom, and the notion of his career, and how they might best be reconciled is really encouraging.
OK. Last night I was in the coolest place in LA for 5 plus hours---the Harry Smith thing at Royce Hall. It was slapdash, enthralling, enervating, and unpredictable.
It began with a version of House Carpenter, played by a band including the heroic Bill Frisell (who was on stage most of the evening), Richard Greene on violin, a terrific rhythm section--and on vocals, Todd Rundgren and Robin Holcomb.
I knew it was going to be a really interesting evening. The band sounded like Fairport. And by the way, Robin Holcomb is really superb, though virtually unheard.
About three-quarters of the way through the first set (some two hours in), three men in matching chinos and pink striped oxford cloth shirts looking like nothing so much as the Chad Mitchell trio 40 years on came on stage, two pretty much balding and one with a strange and unnatural headof hair. It took a little while to recognize them as Michael McKean, Harry Shearer, and Chris Guest, doing an affectionate parody of the folk group movement, capping the three song mini-set with What A Feeling from Flashdance. They played and sang well, too! After they went off I turned to my friend and said that Richard Thompson would be perfect to follow them and restore order. five seconds later...
Richard came on stage with Eliza Carthy and Garth Hudson, and performed two songs: The CooCoo is a Pretty Bird and then a sweet ballad in waltztime, Dog and Gun. Nice to hear him playing in a more traditional mode: I used to enjoy when he would sprinkle "tunes" and trad ballads into his solo sets in the early and mid 80s. He was as always a generous bandleader, coaxing Garth in to soloing though the accordion was miked inadequately.
Other highlights: Bill Frisell, the totally dapper Percy Heath, and Don Byron playing in a small combo; Kate and Anna McGarrigle playing at times with their respective daughters and also with Elvis Costello; David Thomas gleefully deconstructing Fishing Blues with a cackling Percy Heath on bass; Robin Holcomb doing a couple of songs primarily backed by her strong piano and Bill Frisell, David Johansen doing some of the real key songs from the Anthology (James Alley Blues, e.g.) in a very straightforward way--what a lot of incarnations he has undergone, the stellar play of Richard Greene in so many different idioms.
It was reallllly long, and sprawled out of control most noticeably towards the end when an utterly inchoate (seemed probably drunk, but possibly psychotic) Mary Margaret O'Hara spent the better part of fifteen minutes trying to get a basic blues number off the ground, but mostly twirled around like a 5 year old in a party dress, growled and screamed, free associated, slurred asides to the rapidly disappearing audience, and basically embarrassed herself while a very game band of SUBLIME musicians gently tried to see her through her meltdown. You couldn't look away, but it was sad.
RT never came back for the second set, but it was a fascinating and wonderful evening nonetheless.
Peter
pmlma@aol.com