Eastern US Tour
August 2000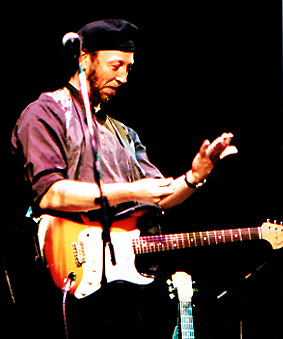 Lexington, KY Thursday
August 24, 2000
Kentucky Theatre was a great venue, an old refurbished movie house that holds about 700. The crowd was enthusiastic and from my vantage point on 3rd row left, the sound was really good. I heard others in the back also comment that the sound was super. The set list:
Man in Need
Bathsheba Smiles
2 Faced Love
Hard on Me
Ghosts in the Wind
She Twists the Knife
Uninhabited Man
Al Bowlly
The Ghost of You Walks
Sights and Sounds
Walking the Long Miles Home
Cooksferry Queen
Bright Lights
That's All, Amen
Nearly in Love
Tear Stained Letter
encore
Vincent
Crawl Back
Daddy Is a Mummy
Wall of Death
Put it There Pal
Valerie
RT was rather chatty throughout. He kept breaking into singing "Kentucky..." What was that? Sure didn't sound like Stephen Foster, but what do I know. I'm from Tennessee. And from the sublime (see Lexington, above) to:
Atlanta GA Friday
August 25, 2000
RT and band opened for John Prine at Chastain Park Amphitheatre and played a very short set to a largely oblivious crowd of several thousand dotted with Thompson enthusiasts. This was the weirdest damn setting for RT. The intense irony of Mock Tudor songs being played to an audience of yupps eating pate and drinking chardonnay at their candle-lit linen-covered tables, Muffy and Biff shouting to each other over the "din" of Hard on Me...well, it was almost more than I could bear. Pearls before....you know. Crawl Back came to life on a visceral level! Oh, yes, the list (I think this is complete - the drive from Lexington may have addled by amazing powers of concentration.)
Man in Need
Bathsheba Smiles
Bright Lights
Hard On Me
Ininhabited Man
Sights and Sounds
Walking the Long Miles Home
encoreCrawl Back
susan spurgeon
suspurgeon@home.com
---
I'm a proud bi-listual!
So here you go, njit and mctservice listees... The Men In Black played magnificently at a sold-out Wolf Trap tonight. I could have listened all night, but we were treated to a nine song, 53 minute set, as follows:
A Man In Need
Bathsheba Smiles
I Want to See the Bright Lights Tonight
Hard On Me [guitar solo alone worth the price of admission]
Uninhabited Man
Sights and Sounds of London Town
Walking the Long Miles Home
introductions
Tear Stained Letter
encore:
Crawl Back (Under My Stone)
RT, DT, PZ and MJ were all in black, with OH sporting a black beret. All four played on every number except for Sights'n'Sounds, which was a trio w/o MJ. The musicianship they displayed tonight was awesome, and RT was in good voice, as was Pete. The audience response was pretty strong, and most of 'em were there for John Prine. The sing-alongs on Sights'n'Sounds and Tear Stained Letter, however, were weak (though I joined in lustily, especially on the latter). I thoroughly enjoyed the show, but it was far too brief for my tastes. Would that I could make it to Ocean City. Well, I'll look forward to the October show at Monmouth U., but the band is grand. Enjoy the upcoming shows!
And now, to bed.
Cheers
Jake Quinn, 27 Aug 2000
jquinn@erols.com
---
Ocean City, NJ Aug. 28
It was an incredible show
around 2 hrs and 15 minutes.
NOTE: The next comments discusses set list issues--don't read if you are seeing him on this leg of the tour and want to be surprised.
1) Although I don't have the set list yet...but a couple of comments regarding song choices.
a) He finally played "That's all, amen, close the door"!!! Could this be the first time he has played it live with the band? Will it now be part of the official set list? It was great finally hearing the searing guitar solo live, without the fade-out as is on the CD. The band's playing on this seemed a bit tentative, probably reflecting it's fresh appearance on the setlist.
b) A couple of chestnuts that I don't think he has been playing with the band since the tour started in June of 1999: Ghosts in the Wind (he played it on the 1996 band tour but I'm not sure if he's been doing it here); and Nearly in Love (I'm not sure I've heard this live since the late 80's).
c) Most of the rest of the setlist was predictable although the sequence seemed a bit different from other dates.
2) This is the fourth band show I've seen since June 1999 and I'm glad to say that the arrangements have evolved as the band show has gone on--particularly some of Danny's and Pete Zorn's parts. It's nice to see them avoid getting stuck in a rut.
3) The opening act, Jeff Lang, was excellent. Solo guitarist, from Australia, I can only describe him as the closest guitar player to RT's style that I've ever heard. At times, if my eyes were closed, I might have mistaken him for RT. (i.e., often sounded like there were two guitarists on stage instead of one). He played about 6 songs and really brought the house down. Of interest: I bought a live CD of his that he was selling--the last song on the CD is 52 VBL!! (I haven't listened to it yet so I don't know how it sounds). I was sort of hoping that he might sneak out onstage during RT's rendition (the first song on the first encore) but I guess that was just wishful thinking.
Michael B. First
mbf2@columbia.edu
---
Ocean City Set List
As I promised, here's the set list from last night's show. If I were never to hear another live performance by anyone, I could die a happy man.
Man in Need
Bathsheba Smiles
Two Faced Love
Hard on Me (Danny!!!!)
Happy Birthday Tara (a personal gift to someone in the front row)
Ghosts in the Wind
She Twists the Knife Again (Wow!)
Uninhabited Man
Al Bowlly
The Ghost of You Walks
Sights and Sounds of London Town
Walking the Long Miles Home (next year's Euro Song Contest entry)
Cooksferry Queen
I Want to See the Bright Lights Tonight
That's All, Say Amen, Close the Door
Nearly in Love (great reworking!)
Tear Stained Letter
VBL '52
Crawl Back
Wall of Death
Daddy is a Mummy
Put it There Pal (broke two strings)
Valerie
I'll comment on the show later tonight if time permits. I got to meet the man, talk some opera and shake his hand. It was a magical night.
PAUL
pschmidt@cravath.com
---
Ok, here's the story and it's a long one, so be warned.
What began as a simply horrible day (for reasons best left unexplained) finished by being one of the most memorable of my concert-going life (including those which I have been privileged to give).
The Ocean City Music Pier has the flavor of an old dance hall, which I suspect it is (though how old I cannot say). RT looked very comfortable there, clad in black beret, tee and slacks. It's narrow and deep with floor to ceiling windows along both sides, affording a view of the boardwalk and all its attractions as you face the stage. This was to provide me great amusement during Wall of Death as I watched the huge Ferris Wheel do it's light show thing in fairly close time to the tempo. I cannot vouch for the venue's acoustics as I was seated in left center, row D and obviously had no problem hearing but I suspect there may have been some standing wave problems towards the back (due to the long parallel walls) that might have robbed the music of some of its impact.
OH was in fine fettle, as the Man in Need opener clearly showed. RT is simply the finest singer of relational angst I've ever encountered and he attacked the song with a vengeance, growling and snarling like, well, a man in need. A little humor was injected between songs as, just as RT was going into his Bathsheba intro rap, a young lady of perhaps three called out his name, to his great delight and that of the room. Bathsheba Smiled and Two Faced Love (the latter preceded by RT's disquieting reference to "Toothless Love", a visual he forbade us to entertain) provided a little respite in order to prepare us for the extended solo of Hard on Me, which rang like a buzz saw. Danny really shone in this one, dropping Lesh-like sonic bombs that shook the room.
Then, it was birthday time. Asking if there was someone in the audience named Tara and locating her in the front row, he then sang and played Happy Birthday for this young lady . . . no explanation given. Ghosts in the Wind was eeeerrie, with Danny's bowings and Michael's brush work evoking the appropriate ghostly specters, made more poignant by our position over the sea. Then, an absolutely demented She Twists the Knife Again. That one got two exclamation points on the envelope upon which I was scribbling the list. Hey, it's one of my favorites so I'm allowed to gush, OK? Uninhabited Man, Al Bowlly and the Ghost of You Walks followed. Al Bowlly was particularly poignant in this venue, and I'm kind of sorry no one danced the foxtrot. The Ghost of You Walks, another one of my favorites, was lovely.
Sights and Sounds of London Town was done mostly without audience participation. He gave us the opportunity but this crowd was not up to the task. Then came an exposition on the Euro Song Contest, proclaiming he might submit Walking the Long Miles Home as next year's entry. Pete's pennywhistle on "Walking" was a bit jarring -- a little too close to the mike -- but otherwise this was a fine rendition.
After "Walking" came Cooksferry Queen and Bright Lights. I recently had an opportunity to see Ken LaBarre's 1-hour edit of "Live at the Barrymore" which features a live Bright Lights that, during the intro, fooled me into thinking might segue into Sandy's "One Way Donkey Ride". Last night I thought it might go into Hokey Pokey (wishful thinking on my part). Could RT actually be playing mind games with us, or am I just too unfamiliar with this live version?
And then, the reported debut of That's All, Say Amen, Close the Door. I can't say if this was the first time RT's played it live but it sure was good to hear. This song has really grown on me over the past months and I hope he keeps it in the repertoire for a while. A good, solid rendition that offered little more than a recitation of the recorded version, but that's fine with me. It'll grow I'm sure.
Then things really began to heat up. Nearly in Love had me perplexed right up to the tag line the song has been reworked so much. An absolute stunner of an arrangement, I gave it three exclamation points. Tear Stained Letter followed as a sing along but RT thankfully didn't overwork it. 52 VBL (with an altered though short list of makes) and Crawl Back led, appropriately, to Wall of Death. RT seemed really tickled to be singing it in it's appropriate venue, a real "American Arc-e-type" as Jeff Lang, the opener, called the boardwalk. A passionate rendition. I'd not heard Daddy is a Mummy before and thoroughly enjoyed it, although I can see how it might wear on repeated hearings. This audience was most appreciative of it. Hey, come on, its clever!
The show ended with a one-two knockout combination of Put It There Pal and Valerie. Put It There Pal was played with such vengeance, more than two hours after an auspiciously vengeful start, that RT broke the top two strings on his aqua-colored Fender. You wouldn't have noticed a thing when the top one went unless you saw it happen, and he covered the loss of the second sufficiently well that, had you not known the song and RT not rather sheepishly acknowledged the break, you wouldn't have thought anything wrong until his other electric was brought out to him. Masterfully done. I've run out of superlatives, folks, so I'll just say that Valerie rocked the house. I didn't dance in the aisle as I hoped I might (it would have been wrong on this night), but the energy was jumping all night long. Over all, I think the audience gave him four standing ovations over the course of the evening. He flat wore us out.
I enjoyed Jeff Lang's short opening set. He's a talented player who's obviously been influenced by OH, as evidenced by his light touch on the fretboard and swirling melismas with which he embellished his lead lines. Though small in stature he's an absolute brute on the lap steel and possesses a pleasing voice. Were he an opera singer he'd be a Mozart tenor, I think. His songwriting is somewhat over wrought and overly confessional, but I put that down to his youth. An engaging performer, he gave us a helpful hint about tuning an Australian guitar (it helps to clench your buttocks, he said) and asked us to take some of his CDs off his hands because "I don't fuckin' want 'em". I did, which he graciously signed "To Paul and Dianne (sic), thanks for the ear". This was his last show before heading home to Australia, but he said he was coming back to the States next year. We signed his book so hopefully we'll be on his mailing list. This boy is going to be real good and warrants support, I think.
After the show we strolled the pier around the venue and make the acquaintance of a denizen of the Philly scene (who informed me of Allen Woody's unfortunate death). We then headed across the boardwalk for an ice cream cone. As we approached the venue again, Danny came out the front door. We said hello and thanked him for the wonderful evening. In red t-shirt and really baggy black shorts he was the epitome of beach holiday chic. He looks strong as an ox and was gracious, but didn't stick around. We figured that if Danny was still in the building, RT must be as well as there were no lights on in the bus. So we hung around longer and were eventually rewarded by the appearance of Pete and RT. I really wanted to speak with Pete but knowing our attention was going to first be focused on RT, he disappeared. Wearing a light colored t-shirt and green shorts (I don't know about footwear, I didn't look), he couldn't have been more gracious. We introduced ourselves, thanked him for the wonderful evening, and complimented him on his vocal technique. He appeared surprised at this and more than a little curious. He thanked us and said not many people commented favorably on his voice. We explained we were former opera singers and that it was obvious he had a good technique and that I was impressed by the fact that, given the pressure he puts on his voice from time to time through the evening, he was still able to float a line and finish a 2+ hour set without a break as strongly as he had begun it. What did we sing? he wanted to know. Wagner (Diane) and Verdi (me), we said. That impressed him and we fell into a discussion about vocal technique, opera and singers. Turns out he quite likes opera and does, indeed, favor Maria Callas.
After a few more pleasantries I asked if he would autograph the copy of Two Letter Words I had just bought to replace the copy I gave a friend, saying I had been a fan since 1970. He looked up and said "That's not long enough." Well, that just cracked me up and we had a good laugh, after which we bade him goodnight and left him with another fan who had graciously waited his turn. Walking back to the car I looked at the signature and cracked up again. After two + hours of maniacal playing he had lost some ability to write clearly and had scrawled what looked at a passing glance to be the name Carl Orff (a 20th century German composer)! We will cherish that the rest of our lives.
So that's it, friends. Our first (and hopefully not last) personal encounter with the great RT.
Sorry to not have made the acquaintance of any of you who were there. I wore my Phil and Friends t-shirt hoping someone might put two + two together, but no such luck. I looked for Pam but didn't see her. But then again, I only know her from her picture and might not have recognized her. Good night everybody. I'm going home to play some RT tonight. I hope you enjoy your shows as much as Diane and I did ours.
PS -- A note of caution: He's got a really spiffy black knit polo shirt on sale with very tasteful embroidery. If you want anything other than a medium, buy it before the show. I got the "hep cats" t-shirt for Diane but missed out on the Polo. I wanted one but medium was all they had by show's end. I wonder if anyone would be willing to pick up an extra large for me? It's $35.00 and I'll cover the cost and shipping, even pre-pay if you like.
Thanks.
PAUL
pschmidt@cravath.com
---
Kudos to Paul
for his wonderful, epic review of the Ocean City show, a tribute to the great energy and good humor of OH, as well as the eclectic nature of the list, as Paul's musical passions extend from Buffalo Springfield to the Dead to Verdi. That was a fine compliment to RT's vocal technique, and it's good to know that OH also appreciates opera.
I'll second Paul's recommendation of the up-and -coming Jeff Lang---I saw him twice in the D.C. area a few weeks back, and his visceral performances were very impressive. RT is one of his big musical heroes (along with Dylan, Tom Waits, and John Fahey) and Jeff knows his Celtschmerz. Watch for an upcoming Dirty Linen feature on him by Pam Winters.
I'm envious of you, Paul, since we who saw OH at Wolf Trap got only nine of the 23 songs you heard. Ah well, my brother is seeing RT in Seattle tonight, so at least he'll get the full experience (something tells me it's all happening at the zoo).
Scott Miller
smiller@aaas.org
---
Paul's review of the Ocean City gig
was right on the money.
Excellent show. Reappearance of some favorites. Band played with the usual stellar musicianship. RT in as fine a form as I've ever seen him. Finally heard Valerie live and can now die a happy man.
Amateur Critic Portion:
Paul was right about the room too. Our seats were in the back and the sound was nothing short of horrible- something akin to unfocused guitar and vocal sounds hovering over giant, hollow, bass thuds. Nothing Simon did helped. Then again he was mixing from the middle of the room and didn't bother to check the sound in the back- probably because he knew it was a lost cause. Not even ST can make the RTB sound good in the back of a shoebox-shaped room with glass walls and flat hard floors & ceiling. Fortunately, they didn't hassle us too much for standing along the walls up front where the sound was much better. Be forewarned, if you ever buy tickets for shows at the OC Music Pier, and want to actually hear the music as well as enjoy the view of the boardwalk: buy early and sit up front.
Compared to last Fall's RTB shows at the Keswick, with much of the same material played, the background vocals without Teddy seemed very thin. Pete does his best, but his voice alone as background didn't always do the songs justice. Anybody else agree? Perhaps Paul can organize local volunteer Opera singers to help?
Mark Rogers
mgrogers@erols.com
---
Thank You All
Thanks to all of you who responded favorably to my review of the OC gig. Your kind words are very heartening. And thank you all for being so indulgent -- I certainly did not mean to monopolize the list this past week. I promise to shut up for awhile. But before I do I pass on one final piece of info re: the OC gig.
OH's street wear consisted of: light colored T, dark green shorts (belted), what looked to be tan, high top hiking shoes and he was carrying a backpack. I know it matters. Thank you, Nelson, for the shoe info.
PAUL
pschmidt@cravath.com