Back to the UK ...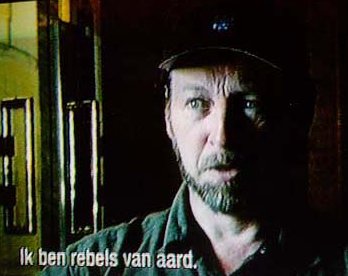 UK Tour - Ipswich Regent June 6
Just a few notes and some guitary stuff about tonight's gig. I'm not in the mood to write a complete review at the moment:
* Any magnetic memories of tonight's gig out there? Get in touch with me if there are.
* RT looked very ill and his guitar work wasn't that great at the beginning of the set, but it started to get better towards the end. There is a lot of flu going about at the moment so its possible that RT has caught that.
* Vincent was almost not worth playing. Nothing particularly spectacular. Just going through the motions
* My Daddy is a mummy was excellent
* As usual the audience was rubbish. Very little banter. Most people just stone faced and looking bored. Although I could have done without the drunk who kept going on about "Gin in my cup" and something about a piano dropping on someone's head.
* I got a request for Banish Misfortune played. And then preceded to get evil looks from people on the row in front for the rest of the night. It's good to hear a instrumental in concert again! And RT said that it was "piss easy" despite fluffing it three times.
* To my ears, Bright Lights sounded like it had been re-worked a lot.
* In Spell is Broken, did RT really change the lyrics to when the SMELL is broken? Bit of a mystery wind there maybe?
* RT played just about every request that was given to him. This is great to see after the dismal similar setlist gigs recently!
* I'm certain that RT used two different thumbpicks and one flatpick/plectrum but no-one I went with can verify this. Anyone else notice this? He definitely had one on the head of the guitar, but I'm certain that he also got one out of his pocket for Vincent.
But overall, not a bad evening at all considering its the first of the tour. And on to the setlist:
Setlist including tunings and CAPO positions:
DADGBE
1. Sights and Sounds of London Town (capoed at 5)
2. Bathseba Smiles (no capo)
3. Cold Kisses (capoed at 5)
4. I feel so good (capoed at 3)
5. Ghost of you walks (capoed at 2)
CHANGES TO CGDGBE FOR
6. My Daddy is a Mummy (capoed at 2)
7. Dry my tears and move on (capoed at 2)
8. Vincent 52 (capoed at 3)
9. Walking the long miles home (no capo)
10. When the spell is broken (no capo)
11. Beeswing (capoed at 3)
CHANGES TO DADGAD FOR
12. Banish Misfortune > (capoed at 2)
13. Keep your Distance (capoed at 2)
14. Uninhabited man (no capo)
I THINK HE KNOW CHANGES TO DADGBE BUT CANT BE CERTAIN
15. Turning of the tide (capoed at 3)
16. Mr Rebound (no capo)
17. Dimming of the day (capoed at 3)
CHANGES TO CGDGBE FOR
18. Bright Lights (no capo)
encore one
I THINK HE KNOW CHANGES TO DADGBE BUT CANT BE CERTAIN
19. Waltzings for dreamers (capoed at 3)
20. Valerie (capoed at 5)
encore two
21. Shoot out the lights (capoed at 2)
22. I misunderstood (capoed at 3)
Cheers
Rich
Richard.Kendrick@student.shu.ac.uk
"If there's still a music business, I'll be here" (Richard Thompson)
Webmaster of The Richard Thompson Guitar TAB Archive @
http://people.netcom.co.uk/r.kendrick/rt/
---
Just back from Ipswich
and wanted to say what an excellent gig it was. Richard played a lot of requests it seemed and was very relaxed with the audience...even the guy who asked him to play...." I started to crawl they put gin in my cup" with a bit of friendly banter going on.
Excellent impromptu Banish Misfortune amongst many others!!!....UK people you have a lot to look forward to...I'm glad I bought tickets for Northampton too:-)
Not sure about the opening act, Sandy Dillon...I'm a big fan of Tom Waits but I couldn't see the resemblance there...perhaps its just me:-) I will reserve judgment there but it seemed the audience clapped politely rather than got worked up over her. Eclectic is a good description but that's just my own humble opinion.
No idea of a setlist as I don't keep track but he did everything from Bright Lights to Mr Rebound and My Mummy...had me rolling in the aisles:-)
That's all for now folks
Paul Leitch
pleitch@globalnet.co.uk
---
Also just back from Ipswich;
think I had too much Diet Coke on the drive home so will throw in my twopennyworth now rather than wait till morning.
What a dour East Anglian audience (note for the PC-police: I reckon I can say that 'cos I am myself an East Anglian by birth and can be as dour as they come when it suits me)! Then again, Sandy Dillon's set of Songs to Slash Your Wrist By was enough to wipe the smile off anyone's face. Did someone say that Oldham is getting Christine Collister instead? Some people have all the luck.
I agree with Rich that RT looked ill, but maybe that's just four days of criss-crossing the Atlantic taking its toll. He fluffed a couple of things, and I thought there was a slight "cobbled together" air about the whole evening. That said, it really was good to hear requests being played (even if he did ignore my pleas for "Missie"). Rich, I hope you didn't think I was shooting you evil looks - I thought your request was inspired.
"Cold Kisses" was a highlight for me (and tonight it was "a Jeffrey Archer mystery", of all things), as was "I Misunderstood". Was it my imagination, or were a couple of numbers noticeably shorter than usual (especially "I Feel So Good" and "Turning of the Tide")?
Merchandise - tee shirts, sweatshirts and rugby shirts were on sale but no RT cds at all, a policy which makes no sense to me whatsoever.
A good evening, well worth the 4 hour round trip (not the furthest I've gone to hear RT by a long chalk), and I'm already looking forward to my next show (the Fleadh on Saturday).
Bedtime.
Michelle Hemstedt
michelle.hemstedt@btinternet.com
---
I have found it interesting
to compare the setlists for the current UK tour with what I have heard Richard Thompson perform four times over the past three years in Belgium and Holland, once solo and three times with Danny on bass. It seems to me that RT takes a different attitude towards his continental European audience from the one that he displays in England.
Broadly speaking, he nearly always includes the "jolly" songs here on the continent (nothing to do : Hamlet has appeared in every concert, Two Left Feet in most, and Jimmy Shands a couple of times. He always does I Feel So Good, Turning Of The Tide, Al Bowlly, Wall Of Death, VBL52 and almost always Waltzing's For Dreamers. As for the rest, the only old songs from Fairport and Linda days tend to be very well known: Genesis Hall, Shoot Out The Lights, I Want To See The Bright Lights Tonight. The only surprise for me from that era at his recent show here was Down Where The Drunkards Roll. Apart from that, a lot of the material is inevitably and understandably from Mock Tudor, with only a few songs that I failed to predict: Easy There, Steady Now in Utrecht last month, She Twists The Knife Again and Valerie in Brussels this month.
In England, he seems to be prepared to use more unusual material. In particular I was very surprised to hear that he played Banish Misfortune; how long is it since he last played an instrumental (not counting the band instrumentals on the Industry tour)? Why did he not treat the audiences at the two concerts I've attended recently to My Daddy Is A Mummy (to my disappointment, having seen this in recent US setlists)? I get the impression that the only "requests" that he played at these shows were in any case in his extended setlist.
I realize that the presence of Danny the last three times I saw RT may have had something to do with it: he can't play things that DT couldn't follow. But he he could have used his solo spot to be adventurous, instead of doing VBL yet again - I love it and always thrill at the incredible picking, but it's a "safe" number which he knows will be ferociously applauded. My feeling is that he feels a little unsure about the knowledge and understanding of his audiences in non-English-speaking countries. He knows better how to handle US and British crowds and can take more risks with them. He appears to have dropped Hamlet in England, whereas here we get it every time, complete with introduction, as if he has convinced himself that "foreigners" will at least know something about Shakespeare. I would be interested to hear from those who saw RT recently in Germany and the Nordic countries whether they share my impression.
Richard
Richard.CONDON@cec.eu.int
("Old fan inside an old man")
---
RT @ Oldham
Just back from the Queen Elizabeth Hall, where RT turned in a very solid performance. I'd been a bit worried after Rich Kendrick said that RT "looked very ill" at Ipswich, but a very bright S&SOLT (by no means my favourite Mock Tudor track) showed that all was well, so it was probably just the effects of two transatlantic flights over the weekend. Up to about the halfway stage, I thought that this show would not rise above the workmanlike, but he really got into it towards the end and the audience warmed up too, although you are never going to get a great atmosphere at this venue. The QEH is a typical 1960s municipal hall, with uncomfortable chairs set out in rows on a flat wooden floor. Memo to RT's promoters: next time you are looking for a venue in NW England, check out the Municipal Hall, Colne, where Steve Earle played a couple of weeks ago. Despite its name, it is a cosy little theatre with a gallery and everyone can get close to the action.
Paul Leitch said after Ipswich that UK audiences have a lot to look forward to and on tonight's evidence he's right. Gone is the set list deeply etched in tablets of stone. If you compare the setlist below with last night's you will see that we got 6 different songs, including one rarity (Valerio) and after VBL the order was mixed up quite a bit.
Points of interest:
Does anyone know when Valerio last got an airing? He sang one line then stopped, moved the capo (don't ask me where from or to!) then started again, and at the end said rather apologetically "It's been a while". BTW, there was also a false start to Beeswing.
After Bathsheba, someone asked if he'd do requests, to which he replied "Let me get through the third number; even Neil Diamond is allowed three!". Then, after Shoot out the Lights he said he had run out and invited requests, which brought a predictable range of entreaties (including Poor Ditching Boy from me) but I'm not convinced that he played anything that he had not intended to - unlike Banish Misfortune at Ipswich.
Towards the end, someone shouted for Psycho Street, which caused RT to smile, several of us to shout "NO!" and one individual to shout "Play what *you* want!"
I started to squirm when he introduced Uninhabited Man, as he seemed to be once again going down the road of poking fun at specific victims of drug abuse, but then he stopped and said that he would not name names: "You know who they are". Someone called out "John Martyn?", which brought a smile and the following reply: "No, John's working; he's touring; I was thinking of people much worse than that!". He needs to rethink this intro.
I know there are some people who think RT is a comic genius. I've never shared that view, finding most of his attempts at humour embarrassingly lame, but those of you who fall about at his quips will be interested to hear that he dedicated My Daddy is a Mummy (first time I'd heard this one; a nice change from Hamlet as the light relief) to the children in the audience who had been betrayed by their parents into thinking they were coming to see the Torvill & Dean ice spectacular version of Pokemon. There was also some banter about the Eurovision Song Contest, prompted by the fact that RT was in Denmark last month when the Danes won it, but it's not worth repeating: shooting fish in a barrel isn't it?
Overall, a good mix of old and new, the highlights for me being Mingus Eyes, Valerio, Drunkards and Walking on a Wire, because I've not heard them very often.
The least said about the support act, Sandi Dillon, the better. Suffice to say that people were drifting out after every song and when I got to the bar at the interval it was packed. Sample line: "She took away my boyfriend; I'm gonna make her life end".
Set list:
1. Sights and sounds
2. Bathsheba smiles
3. Galway to Graceland
4. I feel so good
5. The Ghost of you walks
6. My Daddy is a mummy
7. Dry my tears and move on
8. VBL 1952
9. Mingus eyes
10. The Great Valerio
11. Turning of the tide
12. Shoot out the lights
13. Beeswing
14. Keep your distance
15. Uninhabited man
16. Walking the long miles home
17. Waltzings for dreamers
18. Valerie
First encore (jacket off; beret still firmly in place)
19. Wall of death (slightly truncated)
20. I misunderstood
Second encore
21. Walking on a wire
22. Down where the drunkards roll
Anyone know if there are still tickets available for Bradford next Tuesday? He should be nicely warmed up by then and it will be worth a drive over the Pennines.
Steve Willis
s.willis@virgin.net
---
York, 9th June 2000
WOW
Just got back and am too elated/excited to sleep so wanted to post my first impressions of the show as I come down from a very great high:
The venue was perhaps half-full (or should that be half-empty?) with the majority of the audience being at least 35+ and typically Guardian readers.
The show was. as ever, sleek and professional, with lots of old favourites both of Richard's and the audience's choice. There were several requests played - I particularly enjoyed 'Wild Thing' à la Hendrix followed by the start of 'Puppet on a String' à la Sandie Shaw as well as Richard's own compositions. Highlights for me (spine tingle factor 5+)included 'The Great Valerio,' 'Valerie,' 'Bathsheba Smiles,' 'Beeswing,'
Louisa was going to take notes on the set for those who like these lists so I'll leave her to post when she's able.
For me it seemed quite strange being seated, I've always enjoyed getting up for a bop at previous concerts, and, even though I really like Richard solo and actually prefer his ballady songs, I missed the band sound of last Autumn. Having said that, I still can't quite believe that he gets all those sounds and rhythms from ONE acoustic guitar. How I wanted to move to the music. I kept checking to see if he'd acquired an extra finger (or hand) or two: how he plays a bass rhythm with his plectrum between thumb and index finger and plays the melody or fill-ins using a different rhythm with his other fingers seems impossible to me. But then I never could pat my head and rub my belly at the same time - perhaps my brain's hemispheres aren't really separate - is that the opposite of having a split personality?.........................
I'm seriously thinking of going to catch him again on Tuesday at Bradford.
The pre-show drinks meet was good, very nice to put faces to people whom I've only met via their posts and to meet a 'lurker' or two. When I consider I've been studying the same course as Louisa since last September but never really spoken.............. Still a big 'HI' to Louisa, John, Paul, Simon et al and hope to hear from you all soon.
Pete Smith
petesmith35@hotmail.com
P.S. Very disappointed not to be able to buy OH's CD's (only Sandy Dillon's available and we stayed in the pub in order to miss her spot and we were rejoined by several people who thought better of sticking her 'til the end. )
I was told quite gruffly that I'd have to write off for them and was directed towards the Fledling leaflet - but yesterday managed to find a copy of an unauthorized live CD in my local 2nd hand record shop. Not that I was going to buy it of course, but didn't want the shop to risk prosecution or record company heavies getting involved, so purchased it just to take it out of circulation. :-)
---
The Barbican - York - 9th June 2000
half full - but a large venue
Support; Sandy Dillon.. 'nuff said already
Set list:
1. I Misunderstood
2. Mr Rebound
3. Cold Kisses
4. I feel so good
5. The Ghost of you walks
6. My Daddy is a mummy
7. Dry my tears and move on
8. VBL 1952
9. The Great Valerio
10. Turning of the tide
11. Shoot out the lights
12. Waltzings for dreamers
13. Wild thing + snippet of Puppet on a string
14. Wall of death
15. Uninhabited man
16. Keep your distance
17. Walking the long miles home
18. I want to see the Bright Lights
19. Beeswing
20. Valerie
First encore
21. Bathsheba Smiles
22. Cooksferry Queen
Second encore
23. Galway to Graceland
24. Razor Dance
The amplification was good - from second row in the centre The performance - stunning (superlatives fail me)
(ps I do read the Guardian)
Rob Huntley
rhuntley@enterprise.net
---
London Fleadh
Just a brief note on RT at the London Fleadh, as Louisa was taking notes and planning to write a more detailed review, I believe.
RT was on good form, and seemed very relaxed. He only had a 50 minute slot, into which he packed 10 or 11 songs. From memory, it was pretty much the first part of the Ipswich setlist, with "Cooksferry Queen" as an encore. He broke a string, so we got "Twist and Shout". Although we were up at the front and in the thick of the crowd (most of whom seemed to know the words to all the songs, incidentally), there was a lot of background chatter and people coming and going, which was distracting. RT was on at the same time that The Undertones were playing the main stage, and the sound from the main stage - which wasn't far enough away - was very intrusive. At one point, RT asked good-naturedly if someone "could bang on the wall and ask the neighbours to keep the noise down".
Difficult to compare the two because the settings were so different, but I did think he was on much better form musically than at Ipswich last week. I have tickets to two more shows this tour (and am contemplating a third) and it's interesting to read how the setlist is varying slightly from venue to venue. Gives me hope that he might just play one of my requests before the tour's out!
I had a great day on Saturday with fellow listmembers Chris and Louisa - no other Dee-shirts were in evidence, but was anyone else from the list there?
Michelle Hemstedt
michelle.hemstedt@btinternet.com
PS: There was NO Guinness on sale at the Fleadh this year!! What is this event coming to???
---
York Barbican & London Fleadh (long)
To add my comments on the York gig
.... bloody hell!
It was, definitely, the best RT gig I've been to - as people have commented about the UK stint of this tour, he was far more open to requests than one would expect (hey - I got two, although I did focus on ones I already knew were being aired...I also involuntarily shouted "No" when someone asked for Jimmy Shands, and it worked!) At first, he was rather quiet, and just ran through the songs, but from SOtl onwards he invited, and got, audience involvement, with the comment "Shall I play something you want to hear now?"
I felt (personally, although I do have less experiences of RT gigs than many of you) that this was a tour he simply found fun, he's not heavily promoting MT any more, and the atmosphere seemed as though he had a couple of months to spare and decided to go on the road for the hell of it - obviously this isn't the case, but itwas the impression he gave. Like Pete, I still can't work out how two hands and one guitar can produce that sound...
For me, the highlights had to be Great Valerio and Shoot Out the Lights - I've never heard SOtL acoustic before, and thought it was amazing. TGV has never been one of my favourites - or rather, I love June tabour's version but have never been struck on RT's - but the performance on Friday left me speechless. Valerie was also amazing, if only because I have never seen RT get quite so close to dancing...
Random thoughts from hastily scribbled notes: Re Sandi Dillon - some comments from RT about how many people had left and gone to the bar, followed by "And you think my music's depressing!". Superb impression of Rolf Harris, for no readily apparent reason (has he done this before?).
Sound in the barbican is normally appalling, but it was extremely good at this show, at least from 3rd row centre.
Since I'm waffling on anyway, I suppose I could mention the Satruday show at the Fleadh in London (firstly, ace to see Chris and Mich; thanks for a great day!). RT was only scheduled for 50 minutes, and basically worked straight through the set, with not that much talking, apart fromo enquiring about the toilets. I was rather distracted through the gig, as there was a lot of background noise, and you could hear the music from the other stage (which clearly rattled RT). They need to do something about this, because it was incredibly intrusive. The set was good, but didn't have the same sense of enjoyment and life that the previous night had - I don't think a festival audience appeals to him inthe same way - I think he likes to know his audience are there to hear _him_. He broke a string and promptly did Twist and Shout - this is one of the occasions I almost regret reading reviews etc on the list, since if I didn't know he did that, I would have been extremely impressed, instead I thought - Oh, he's broken a string, must be time for Twist and Shout...great fun anyway.
Right, that's enough from me, I'll leave you with the London set list!
Sights and Sounds of London Town
Bathsheba Smiles
Cold Kisses (has someone already mentioned that it's now a Jeffrey
Archer novel?)
Feel So Good
Ghost of You Walks
My Daddy is a Mummy (he clearly loves playing this)
VBL52
Walking the Long Miles Home (I think the marching into Poland joke is
a bit much)
Twist and Shout
Wall of Death (very pedestrian both here and in York I thought)
Valerie
Encore: Cooksferry Queen
Louisa Mallett
louisa_mallett@hotmail.com
---
RT in Bradford
RT played a great two hour set here in Bradford tonight. In addition to the usual suspects we got 'Down Where the Drunkards Roll' complete with sing a long chorus, a rocking 'My Daddy is a Mummy', Velocettes, Beezers and Rudges in VBL and forgetting the words in 'Walking the Long Miles Home'. Looking back, the set seems fairly different to York - even the songs at both were in different places in the Bradford set. Sorry, I didn't keep the running order.
An invitation for requests bought the usual shouts and a very louder request for 'Walking on a Wire', which duly got played; an even louder request got 'Substitute' as the first encore, and an excellent version it was too - being a suspicious sort of chap, I did wonder if this was planted! After 'Substitute', further requests included 'Happy Jack'. 'Waterloo Sunset' and 'Dark Side of the Moon'.
'Shoot out the Lights' was very atmospheric, as was 'The Great Valerio', though with a touch too much echo for my taste. No Mr. Rebound and sadly, no 'Persuasion'. Sound was pretty good though, with simple but effective lighting. Cooksferry Queen really rocked, despite being on acoustic, with a great bass line.
He firmly declined to name anyone before 'Uninhabited Man' - as he said 'Brian Wilson has never done anything to me'!
Great to see some other people on the list in the bar before hand, who all showed me up by all wearing dee-shirts. Good to see you all, and hope you all got home safely. As we were in the bar we missed the support, Sandy Dillon. RT said near the end, after asking for a round of applause for her, something like "I like her - she makes me sound cheerful".
Overall, he was as spellbinding as ever, the guitar work was just amazing, he seemed to be enjoying himself and I was delighted.
I'm sure the others will post some views as well.
Regards,
Geoff
Geoff.Batchelor@btinternet.com
PS - My partner, Annie (who has only ever seen RT with a band) wanted to know afterwards what sort of tape/synth backing system he was using. She thought that he HAD to be using something.
---
RT Gig at Bradford 13th June
Hi folks,
Once again out of lurkdom to share something of tonight's experience at Bradford's St George's Hall RT gig. Absolutely fantastic! Worth every penny just for the first encore when he came in and played the full version of The Who's 'Substitute' - heard about him doing this once or twice in the past but brilliant to see the power and energy and not a word missed! Richard seemed very relaxed from the outset, dressed in a long grey jacket, made some Yorkshire jokes, and mentioned Geoff Boycott. Set list seemed very similar to that posted about Oldham recently - at least for the first six songs I think, except that he played 'Waltzing's For Dreamers' instead of 'Galway to Graceland'. After that the order varied as he bantered with the audience and led us to believe he was playing our requests - which of course he was, but it just happened to be the same set list as other gigs, but in a different order! He ended with a beautiful version of 'Dimming of the Day' and at some stage he played a fantastic version of 'Cooksferry Queen'. The sound was perfect throughout, the venue looked to be fully booked, except for a few seats in 'The Gods' and for some reason six prime seats just in front of me, 3 rows from the front! Maybe someone couldn't find Bradford!
No broken strings, but he still managed to play snippets of music in order to laugh with the audience, including his version of 'six legged friend' - Don't ask. Like other people who've recently reported on his gigs, I'm too elated to be very coherent but of course wanted to share a little of it with folks who unfortunately can't get their RT fix right now! However, I spotted a few 'Doom and Gloom on the Net' tee shirts so I am sure the gaps will be filled in soon. Bye for now. Kev.
Kev Ball
kaby@globalnet.co.uk
---
Just in from Bradford;
it was Dee shirts ahoy in the downstairs bar pre-show where I met Tony Swift, Steve Willis, Mr & Mrs Phil Parker and Mr & Mrs Geoff Bachelor, good guys one and all
I thought RT started off fairly slowly. Plus I don't like Sights & Sonds much anyway. But by about the third song he was well up and running. I enjoyed My daddy is a mummy which really rocks along in an echoed-up rockabilly stylee.
Best tunes for me were Valerio and SOTL for the novelty value, plus Drunkards which I don't think I've heard him do before. Cooksferry Queen was monster, and he gave some welly to Walking on a wire
But the real highlight (and prepare to be sickened, mere list mortals) was that for his first encore, in response to a shouted request he performed Substitute by the Who in its entirety, excellent stuff. Sadly my request for Shaky Nancy went unheeded
None of my party had the gumption to write a set list, but here are some tunes he definitely played, in no particular order
I feel so good
The Ghost of you walks
My Daddy is a mummy
Dry my tears and move on
VBL 1952
The Great Valerio
Turning of the tide
Shoot out the lights
Waltzings for dreamers
Wall of death
Uninhabited man
Keep your distance
Walking the long miles home
Beeswing
Valerie
Bathsheba Smiles
Cooksferry Queen
Substitute
Walking on a wire
Down where the drunkards roll
Dimming of the day
Sights & syndes of London tyne
Tunes that he played at York that he didn't play at Bradford tonight:-
Galway to Graceland
Razor Dance
I Misunderstood
Mr Rebound
Cold Kisses
I want to see the Bright Lights
If you want proof that RT keeps up with this list, look no further. When introducing Uninhabited Man he said "... half a brain; we won't mention any names will we? No that would be unprofessional. I mean, what's Brian Wilson ever done to me?"
Steve Willis who had also attended the Oldham show tells me tonight's show was much better
Now all we need is an England victory on Saturday. Somebody stop me, I'm delerious
Martin Smith
mrasmith@tesco.net
---
Bradford report
14 Jun 2000
Martin Smith wrote:
> None of my party had the gumption to write a set list,
In fact, Martin, I was sitting 4 rows behind you jotting down the titles on those indispensable tools of the librarian's trade, the 5x3 catalogue cards; very handy in the dark as you can scribble an abbreviated title on a card then move it to the back of the pack. Here's the list:
1. Sights and sounds
2. Bathsheba smiles
3. Waltzing's for dreamers
4. I feel so good
5. The Ghost of you walks
6. My Daddy is a mummy
[snatch of Six legged friend, a parody of Four legged friend]
7. Dry my tears and move on
8. Walking the long miles home
9. The Great Valerio
10. Turning of the tide
11. Shoot out the lights
[snatch of Wheels, early 60s instrumental that musclemen used to perform
to on TV variety shows]
12. Walking on a wire
13. 1952 VBL
14. Beeswing
15. Wall of death
16. Uninhabited man
17. Keep your distance
18. Cooksferry queen
First encore
19. Substitute
20. Down where the drunkards roll
Second encore
21. Dimming of the day
22. Valerie
To paraphrase Eric Morecambe, you got them all but not necessarily in the right order.
> Steve Willis who had also attended the Oldham show
> tells me tonight's show was much better
Yes, he's definitely warming up as the tour progresses. This more intimate (and very warm) venue helped too. As everyone else seems to have written a review while I was watching the football highlights, I'll say no more except that the stand-outs for me were Substitute, Valerio (again), a sensational SOTL and Cooksferry Queen, which is a perfect closing number.
Finally, in case anyone was wondering, Phil Parker, who has been rather quiet of late, assured us that he is not The Jolly Hangman.
Steve Willis
s.willis@virgin.net
---
Sheffield Memorial Hall, Monday June 12th
I haven't seen any reviews of this gig yet, so I'll post a bit! Quote of the night: I'll do four waltzes in a row, that'll cheer you up!
VENUE
Despite living in Sheffield for a year, I hadn't been to this particular venue, and soundwise it was quite good. However, the spacing in between the seat rows is appalling for people with long legs.
SANDY DILLON
A lot chattier than she had been at Ipswich. I went to the gig with a piano player who had never heard RT before, and she confirmed that the piano playing was basic (I quote "if not pre-school!"). However, I enjoyed her performance SLIGHTLY more than Ipswich. Still nowhere near as good as Liz Horsman was on the Mock Tudor tour though.
THE GIG
* Despite, being one of the last people to book seats, I managed to get second row centre on the balcony, which was actually a surprisingly good view of the gig! I was in a major rush before the gig and so missed the chance to meet up with some fellow RT listers. Lots of apologies to you!
* A VERY listenable magnetic memory exists apparently. Private emails please.
* A footie comment where the "latest result" was Hamilton Academicals(sp?) 3 Alloa 2. And the England result was actually 3-2. Spooky eh?
* I'm getting a little bit disheartend by the way in which RT is talking about "playing the songs that we want to hear" when he's clearly just playing the setlist he wants to in a different order each night. It looks like we're still on a basic setlist of maybe 30 songs which RT then chooses about twenty from each night.
* A request for Ace of Spades was not granted.
* On the guitar playing front, there were not many surprises. But, hands up who noticed the cliched - Put your trust in me/Sweet Talker- guitar riff in - Down where the drunkards roll - though! Very interesting.
Set list
1. Sights and Sounds of London Town
2. Bathsheba smiles
3. Cold Kisses
4. I feel so good
5. The ghost of you walks
6. My daddy is a mummy
7. If you dont want me
8. Vincent
9. The great valerio (played just as in the RT Homespun Tapes)
10. Turning of the tide (A really great version! Well, I loved it anyway!)
11. Shoot out the lights (with a new intro that I haven't heard before)
12. Beeswing (Request)
13. Hey Joe (sort of anyway! It was more of a showing off opportunity really)
14. Galway to Graceland (I'll do my other country song)
15. Walking the long miles home (A very long spoken intro to this one!)
16. Keep your distance
17. Uninhabited man (RT made no references but seemed to take the piss out of himself if anything!)
18. Wall of death
19. Valerie
Encore One
20. She twists the knife again
21. I misunderstood
Encore Two
22. Two left feet (I'll have go. I haven't done this in years. Yeah right! Sure you haven't!!)
23. Down where the drunkards roll
Rich
Richard.Kendrick@student.shu.ac.uk
# "If there's still a music business, I'll be here" (RT)

# "The Guitar Of Richard Thompson" Website
# CAN NOW BE FOUND AT http://www.rtguitar.org
---
Leicester's De Montfort Hall
is a soulless barn of a place, barely two thirds full for this concert. Despite living within walking distance (or perhaps because of it) we arrived too late for Sandy Dillon's support set but, from what we saw on the video monitor and comments by friends who did catch it, we did not miss a treat. (Is she the weakest support act Richard has had for years?) Richard said towards the end of his set that he liked her music because it made his sound cheerful!
Although we were only a few rows from the front, Richard looked tiny when he took the stage, dwarfed by its enormous size. He commented that he had performed there in 1969 with Fairport and felt he was still on the same tour. (He didn't make any reference to his last appearance at this venue - 1980 - with Linda and John and Sue Kirkpatrick when they were the support for Gerry Rafferty but I guess that is a period of his career he would prefer to forget.)
One of the attractions of seeing Richard solo is that you do get a little more variety in the set list than with band concerts or even when he is with Danny but there were no surprises here
Sights and Sounds Of London Town
Bathsheeba
Cold Kisses
Feel So Good
Ghost of You Walks
My Daddy is a Mummy (followed by the same joke about kids being dragged along thinking they were coming to Pokeman on Ice that has been reported previously)
Dry My Tears
VBL
Valerio
Turning of the Tide
SOTL
(At this point, he went through the ritual of asking for requests and then played what he was going to anyway)
Beeswing, followed by a snatch of J S Bach that was too short for me to identify
Wall of Death (minus its last verse - how could he forget the words to this of all his songs?)
Waking the Long Miles Home
Uninhabited Man
Keep Your Distance
Cooksferry Queen
(1st Encore)
Galway to Graceland
Valerie
(2nd encore)
Dimming of the Day
Altogether a pretty good night, with flashes of brilliance in the middle but I got the impression he was not quite as much at ease as in some of the concerts on this tour - perhaps it was the venue.
I met one fellow list member, Martin from Derby (sorry, didn't catch the surname). I think I also spotted someone else known to this list with the same first name spelled with two "a"s.
Ian West
101337.3022@compuserve.com
---
Hi there to my old friends from an old listmember!
After a rather perfunctory Thommo in a rainstorm at Cropredy I really enjoyed his solo show last night.
His support act Sally Dillon has a really interesting sound but it kind of palls after 2 mins, IMO. My only real criticism of the show was that 90 mins of RT was a bit short for L16. De Montfort Concert Hall looked to be about a 1,500-seater or so, 90% sold out. First six rows virtually unoccupied owing to obstructed view was weird.
RT dresses in his black drape undertaker's coat with matching beret, tee and trousers. Voice seems a bit deeper. Has he trimmed those eyebrows?! Guitar playing better than ever. Too much reverb on voice, lacks clarity. Guitar sound wonderful.
No faffing about or patter at the start. Straight into London Town, Bathsheba.
He apologises for dragging us away from our TV seats in the middle of Euro 2000 football (that's the one played with feet), and gives out some cod 'latest scores': Hamilton Academicals 2, Alloa Athletic 4 (obscure Scottish clubs, the latter fictitious).
Cold Kisses. I've heard him explain that he tries to sucker the listener with the early humorous rhymes, (lacy things, bangles and rings, etc) and then sticks the knife in. This time as a minor variation, he smiles slyly during the funnies.
Feel so Good, great guitar.
Ghost.
A nice piece of new (to me) fluff, My Daddy is a Mummy (Just out the pyramid. My Daddy is a Mummy. Close the door and shut the lid.) At the time, I thought it was based on Berry's Sweet Little Sixteen, but on reflection it's more Ricky Nelson's My Bucket's Got a Hole in It.
Dry my Tears.
Vincent.
Valerio. Wonderful tune. Words a bit contrived, for me, with such a pretty melody. Great guitar, including the stretched classical bit at the end.
Tide.
[If you want to place a request, shout it after Tide, as it'll be too late in three mins.]
A wonderful Shoot out the Lights, the soloing was worth my admission money on its own.
Now an exhausted RT asks for requests, though he's not really taking them, though he does grant Dimming of hte Day at the end. It's just for the rest and a bit of audience participation.
Beeswing.
Wall of Death (much shortened-I think he's bored.)
As an introduction to Uninhabited Man, he gets a bit outspoken on the theme of drugged-out musos. Apart from Keith Richard ('drugs really suit him') he makes sarcastic remarks about Peter Green and Brian Wilson: 'I really liked their new albums. Not bad on half a brain each.'
Distance.
Cooksferry.
He's leaving. 'Goodbye Leicester, I love you!' (Did I really hear this? Deep irony or Santa Monica's really getting through to him.)
Encore( Galway, Valerie)
Encore, encore (Dimming).
Best wishes to all,
Trevor Buck
buck@innotts.co.uk
---
Swan songs
19 Jun 2000
Got home from The Swan, High Wycombe gig and hour ago, and am still riding the high - it's 2.15 a.m. right now.
He _is_ good, you know. ;-)=
It was great to hear from the long-lost Trevor Buck again, re the Leicester concert. That's one person we could always afford to hear more from. (And on a related subject, I understand another major female presence on the list is thinking of absenting herself from it. Don't do it, You Know Who You Are, your presence would be most sorely missed.)
Back to the (other) Swan songs. Richard was on great form, not bored tonight, as Trevor suggested he had been two days ago, and the sound (from the front row, at least) was impeccable. The set list followed largely what has been described before, only the order changing slightly. And if Leicester only saw him for 90 minutes they were shortchanged - I reckon we had about 110 minutes, and I believe the Sheffield show was longer still. I was well chuffed to get the request I called for (Mr. Rebound) honoured, but my second go (for P&S) was surprisingly ignored... ;-)= But he _did_ sing my other favourite, "Keep your distance", which for some reason I hadn't been expecting.
A few random thoughts: Sights and Sounds has been thoroughly worked over since it made it debut at Ross, mainly because of the guitar work. When I first heard it it struck me as Ralph McTellish, but tonight it had a whole new life, much gutsier. I like it a whole lot better with this treatment.
RT was very chatty tonight, (and the audience, thankfully, didn't applaud the start of songs). His discourse on the joys of watching S&M documentaries on telly ("They were going at this bloke's Hampton with a cheese grater") caused a lot of audience wincing, and listo Martin Woodward's riposte ("Don't knock it till you've tried it") forced Richard to agree - and we got amended words for Wall of Death because of it. (Incidentally, thanks to Martin's wife for her very useful bit of method acting - it had the desired effect!)
A very relaxed and confident performance tonight. Hope Cardiff tomorrow (today!) will be just as wonderful.
Best,
Paul Woods
Paul.Woods@bristol.ac.uk>
---
The Never-Changing Tour hits Wycombe
19 Jun 2000
The now hoary old setlist that RT has been hawking around England arrived at the Wycombe Swan with its songs, and jokes, intact. It's our own fault, of course, for being on this list and spoiling the surprise, but in a way I was glad to know that we were going to get seven out of the twelve songs on "Mock Tudor" since it subdued the part of me that still wants an older, and better, set of songs.
If the setlist was faxed in, the performances (as usual) weren't. OH seemed more concerned than usual at the start of the concert to monitor the reactions of the audience, and he looked quite serious between songs at the start. There were a few minor fluffs in his guitar-playing, but this is scarcely surprising given that the guitar part on most of the songs is now filled up with trills and runs at virtually every opportunity. Personally, I felt that this made the concert as a whole rather top-heavy with virtuosity, and moments such as the hook of "Uninhabited Man" and the Satie outro to "The Great Valerio" came as a welcome contrast to the constant flurry of notes on many of the other songs. It was, however, the first time that I had heard live the solo version of "Shoot Out the Lights", and there was some jaw-dropping guitarwork on it, including a couple of very fast scale patterns fiercely articulated with the pick that I don't associate with RT's acoustic guitar playing. Perhaps you just have to put up with rather too much elaboration on some songs to get the moments of pure meltdown on the ones you love. Nevertheless, I also wonder whether RT isn't simply playing the same material too often in the course of the tour, until he tosses it off now with almost contemptuous familiarity. I've noticed that VBL 1952 has got faster and faster over the years until it doesn't really carry the impact as a song that it does as a showpiece.
The "Mock Tudor" material bore up quite well solo. I had seen the same material with band, and feared that it was the superb band live performance that kept the material working well on stage, but actually even the songs from the album that I don't especially like (such as "Crawl Back") came across reasonably well (despite the fact that the audience didn't really sing along with it). The lowpoint was "Walking the Long Miles Home", but I just don't like that song at all. OH mentioned the album so many times (including the old "it's always wise to have a spare copy just in case" gag) that I begin to wonder whether sales were disappointing. I would have thought that most people in the audience now have a copy (if they're ever going to).
I had an RT virgin with me, who was impressed with the guitarwork (of course) and felt that the last third of the concert worked best (having been slightly put off by "folky" material near the start and a succession of "dirges" in the middle of the concert). I didn't notice that the concert split so clearly along those lines, and imagine that my friend was simply getting his ear attuned to the material. Overall, I think that his positive reaction shows that if you strip out my niggling complaints, it was another very strong concert.
Robert
Sordel68@aol.com
---
Leicester - a late review
Mon, 19 Jun 2000 10:12:41
Hi,
I think the set list was posted a few times, so I won't repeat that. As various people mentioned, no surprises!
Sandy Dillon - I thought she'd have been better fronting some sort of Goth rock outfit rather than going on as a solo keyboardist. Some interesting bits - what was that instrument she was torturing during the song about cars (I think?). As a friend said during the interval, 'I can't stand that kind of 'forced kookyness - ooh look how wacky I am!' The last song (Heavy Boys?) was the best I think - I was surprised by her referencing Mick Ronsen - is there some link between Dillon and The Spiders From Mars?
RT - pretty great overall I thought. The crowd reaction was better than a few RT gigs I have been to in the past few years - quite noisy. I don't really mind clapping at the start of songs if it warms up the room a bit. I thought his guitar playing was really inspired in places - in' Feel so good' it felt like the guitar was just pulling him along so much that he was tripping over the words at times. One of the best performances of this I've seen. I noted the capo pos for all you gtrists, but I may be wrong in some places as we were in Row P
CAPO 5 - sights and sounds
CAPO 0 - bathsheba
CAPO 5 - cold kisses
CAPO 3 - feel so good
CAPO 3 - ghost of you walks
TUNING CHANGE
CAPO 3 - mummy/daddy
CAPO 3 - dry my tears
CAPO 3 - VBL 52
TUNING CHANGE
CAPO 7 - valerio
CAPO 3 - turning of the tide
CAPO 3 - sotl
CAPO 3 - beeswing
CAPO 5 - wall of death
CAPO 0 - long miles home
TUNING CHANGE
CAPO 0 - uninhabited man (don't like his comments about peter green!!!!)
CAPO 3 - keep your distance
CAPO 3 - cooksferry


CAPO 3 - galway
CAPO 7 or 5 ? - valerie
CAPO 3 - dimming
cheers all!
Dr. Dave Moreman
adm1@staffs.ac.uk
---
52VBL-High Wycombe
19 Jun 2000
Thought OH was onform at High Wycombe last night. Immediately after VBL Ithought of those 'elitists' who have stated on list that they don't care if they never hear it again. "Bollocks" is all I can say. He has transformed a great song into an art form. It is so far removed from the recorded version on Rumor and Sigh as to make the latter seem almost wooden by comparison. That's it.
John Jarvis
jj@folly.screaming.net
---
RT in the Land of Song
20 Jun 2000
Cardiff tonight (last night!) was great.
I was glad that I saw Sandy Dillon last night, because we arrived late at St. David's Hall, and it gave me an excuse to miss her set...
Richar didn't look well tonight, I thought, a bit grey around the gills,and he took a while to warm up. But by SOTL he was well cooking, and got better as the evening progressed. The set list started off identically to the High Wycombe gig, but ultimately we got one extra song (23 instead of 22), which meant no Wall of Death (first concert of his for years that I've not heard him do that!) but and additional Waltzing's for Dreamers, and a savage Valerie to round off the evening (Galway having slipped itself in earlier instead of being the closer). For the second night running I called for Mr Rebound ("Oh, it's _you_ again") and was gratified to get the request met. I got a chance to thank Richard afterwards for including it, and he said "Well, I know it; it's one of my songs..." [I think it's great, and deserves more exposure - I love the representation of jealousy in it, and particularly the last line.] I listened hard to Valerio, and think I was right in what I posted about the lyrics earlier. I intended to ask RT about it if I got to meet him, and when I did I was too tongue tied to formulate a proper question about it! A task for another listee, maybe...
Richard also gave a brilliant imitation of Dylan singing Desolation Row with the aid of an autocue, and blagged about Jagger and Madonna having ringers to sing the notes they can no longer reach as they are getting on a bit these days...
I'd thought that I'd only make the HW and Cardiff shows on this tour,but I'm sorely tempted to try for a third. Richard just makes his guitar playing look effortless, and despite the similarities of set content to last night it felt new and fresh today. Great!
Paul Woods
Paul.Woods@bristol.ac.uk
---
A Northampton Midsummer Night's Dream
22 Jun 2000
The previous RT appearance at Northampton was the more intimate Royal theatre, when Brian Blessed's voice belted out from next door at the Derngate theatre, which had been invaded by hundreds of children for the pantomime. This time it was RT's turn to fill the larger stage and hall of the Derngate, but the children couldn't keep out of the act.
Walking on stage, our man's eye was immediately caught by the sight of two cherubim-like six year old girls in the front row. The mood wasset there and then for a relaxed family evening. "There's these 2 cute kids in the front row. How can I be mean and moody?" he joked. Mr Rebound kicked off a typical set which included more than the usual banter with the friendly but lethargic audience. Many requestsappeared to be honoured, apart from A Bone Through Her Nose. "Are the words important to you?" After a minute trying a mental rehearsal, RT gave up and apologized, "promising" to learn it for the next time in town (I think not :-)).
The playing was more fluid than at Wycombe, with more focus onthe quality than the number of notes. VBL1952 was noticeably slower in tempo, giving the drama of the ballad and the guitar more room to breathe expression into it. Too many notes, Herr Mozart - I mean Thompson? To my pleasant surprise, Keep Your Distance has not only survived, but mellowed int
Finally a good word for Sandy Dillon, who refers to Tom Waites in one of her songs, as well as in her promo material. How can such a voice come out of such a small frame? If you're tempted to skip her set after previous comments here, give her a try and you may be rewarded. Kinda South Park meets David Lynch?
Derrick Leigh
derrick.leigh@ntlworld.com
---
RT at Croydon
Monday June 26th
A quick note about the Croydon show last night, because I'm short of time and I'm also sure someone ou there must have been making detailed notes.
It was fantastic! This was my third show of the tour (fourth if you count the Fleadh) and definitely the best. I didn't keep a setlist, but there were a couple of surprises - God Loves A Drunk (at the request of a real life drunk in the front row who was being a complete pain) and 1952 VBL complete with 2 EXTRA VERSES (has he done this before?) in honour of the fact that OH was sharing the stage with a genuine VBL courtesy of the South London Vincent Owners' Club.
He really was on excellent form. The friend I took with me last saw RT live in 1987 and was totally enthralled with last night's performance - she's already badgered me this morning to know when the next tour is likely to be!
For a moment I thought he was going to grant my request for "Missie" (I wassitting under his nose yelling for it), but he said it was "too hard" and claimed not to be able to remember the words OR the tune. A likely story. When *did* he last play it? I'm sure it's due for an airing soon.
Someone write a proper review, please, because all I can think of is a string of superlatives.
Looking forward now to the band show in August - an extra treat for us Londoners.
Mich
michelle.hemstedt@btinternet.com
---
Aberdeen 23rd June
A few points of interest from RT's concert in Aberdeen on 23rd June. Unfortunately, I missed the first number (SASOLT) and arrived during Bathseba, courtesy of traffic congestion leaving Edinburgh. Got ticked off by RT for arriving late, in a friendly manner! He also picked up on the age of some members of the audience (I suspect my boys of 9 & 7 were included) and joked about them having a betrayed look. In reality, my two really enjoyed the concert.
Set list was pretty similar to other postings. However, RT was persuaded to perform 'Don't sit on my Jimmy Shands' and was noticeably moved when the person who had requested it brought out a JS 78 (Beltona brand!) and presented it to him. He also played Jennie and Beeswing at the insistence of a couple of members of the audience, which was fine by me. He was also persuaded to have a go at King of Bohemia but couldn't remember the 2nd verse and apologised genuinely for not being able to complete it. That was a shame, as I really think it is a great song and one that he doesn't play often enough.
Despite the best endeavours of my 7 year old, who requested it a number of times (something his Dad has never summoned up the courage to do!), he didn't play Razor Dance.
As ever, his guitar playing was awesome, his humour good and the only complaint was that it was not as long a show as some I have been to in the past.
Thanks, Richard, for another great night.
Colin S Campbell
colin_s.campbell@virgin.net
---
Aberdeen Music Hall Friday
June 23, 2000
This is not a real review! I am far too unjaded, enthusiastic and recently initiated into the realm of RTism to produce such a thing. (my road to Damascus experience: Mock Tudor tour Oct. 3, 1999, Nashville -- shamefully admit that I previously persecuted RTites -- i.e. my husband)
Aberdeen Music Hall is a symphony hall with U shaped balcony (where I was - sound a bit muddy); tables were set up on the main floor. RT appeared without support, Sandy Dillon's name having been carefully covered with tape on the tour ad posters. I was struck by the audience's attentive yet "knot on a log"ish demeanor during the songs contrasted with all the frantic request shouting in between. RT did once chide them for only asking for the happy, upbeat numbers. (Indeed there were no shouts for my personal favorite, Killing Jar.) He graciously accepted a Jimmy Shands LP reverently placed at his feet, noting that gifts are a good thing. A request for Persuasion was soundly rejected.
The set, as best I can remember:
Sights and Sounds of London Town
Bathsheba Smiles
Cold Kisses
Dry My Tears and Move On
Ghost of You Walks
Feel So Good
Daddy is a Mummy
Vincent
The Great Valerio
Jennie (request)
Turning of the Tide
Shoot Out the Lights
Don't Sit on My Jimmy Shands (request)(with audience participation encouraged)
When the Spell Is Broken
Beeswing
Walking the Long Miles Home
Wall of Death
Cooksferry Queen
King of Bohemia (request?)
encore 1
I Misunderstood
Crawl Back
encore 2
Walzing's For Dreamers
Valerie
If this had been an actual review, as a fresh-faced novice I could only have gushed that RT's solo performance was digitally dazzling, musically rich and chock-full of pawkie humor (look it up in your Scots dictionary). Well worth the impetuous train trip to Aberdeen on an 8-day holiday in Glasgow and Edinburgh! Thanks to my traveling companion, Meredith, for being a willing dragee.
Susan S.
suspurgeon@home.com
---
RT at Crawley
Wed, 28 Jun 2000
I knew I was in for a good night when RT opened with two different songs than at Croydon (Jelly& Cheese and Walking on a Wire for the bean counters). No broken guitar string so no twist and shout. I was already much enjoying the concert and the varied set , (I would guess about 60% of the set was the same both nights) and then one snare drum and one cymbal was brought on stage as Dave Mattacks was introduced, how one man can get such effect from such small kit amazes me (RT "Don't worry, size doesn't matter, David). They played Bathsheba Smiles, Al Bowlly and Cooksferry.Queen, and for the second encore, Shoot Out The Lights ..and Valerie, (after a Shadows tune and Interstellar overdrive). The treat of all treats was to hear Al Bowlly, when this was requested at Croydon RT replied to the effect that this was very boring if he played it solo it needed an amazing big band as well, so, it's official DM is an amazing big band.
Cheers
Martin Smith
(Still grinning from ear to ear)
martin@grayling.prestel.co.uk
---
Gripped by a storyteller

Richard Thompson
Fairfield Halls, Croydon

Adam Sweeting
Wednesday June 28, 2000
According to Richard Thompson, he loves having Sandy Dillon on tour with him because she "makes me sound cheerful". Dillon is strange, to say the least. With her straight dark hair, pharaoh make-up and thin, elongated body, she looks as if she haunts grave yards at the witching hour, looking for buried inspiration. Her songs are dark and heavy, not least Too Rough, a cacophony of random noise and ironic rock'n'roll postures. When she sings, her voice swoops unnervingly between Betty Boop and John Lee Hooker. Despite his veteran status, Richard Thompson can still surprise and unsettle too. Armed only with his acoustic guitar, with a fetishistic Vincent Black Lightning motorcycle parked onstage beside him for dramatic effect, he ripped through a potent selection from his bottomless back catalogue.
Dressed in a baggy dark suit and black beret, Thompson bantered matily with the audience, mocking his own meager record sales and joking facetiously about his lack of superstar status. But when he sings, a deeper, stranger Thompson emerges. His guitar playing is deft and decisive, whether he's piling on the powerchord-strum of Feel So Good or fingerpicking his way with bleak precision through Cold Kisses. Where his speaking voice is diffident and throwaway, he sings with a stridency and power which make you wonder why he ever felt he needed a backing band. In I Misunderstood, he managed to sound both wounded and vengeful; in Shoot Out the Lights, the force of his performance made him seem two feet taller.
He has always stuck fast to his roots in classic folk music, and he has become a gripping story-teller. He apologised for adding new biker-friendly verses to his Vincent Black Lightning saga, a classic tale of love, death and loyalty. In God Loves a Drunk, a dirge in 3/4 time, he shone a redemptive light on the squalid details of his tale. And if that's not enough, Thompson is the only performer I've ever seen who can change a broken guitar string while ad libbing his way through Twist and Shout. That's worth a Grammy, at least.
Richard Thompson plays the Playhouse, Oxford (01865 798600), tomorrow.
Article supplied by RT_Farty@hotmail.com
---
RT at Reading
Sat, 1 Jul 2000
A bit late, I know, but a few comments about RT in Reading last week.
I was working in France that week and I managed to fly back to London with a couple of hours to spare for the gig. We arrived at the theatre at 7.25, and had the difficult choice to make: were we going to hear Sandi Dillon (who we'd missed in Newcastle earlier this tour) or pop into the local Thai restaurant for a quick meal. I'm afraid the Thai won and we arrived just in time for a drink and to take our seats in the very middle of the front row.
RT was in fine form and opened with Mr. Rebound followed by Batsheba Smiles. He introduced them as a couple of songs off his new album. I shouted back that it wasn't new, and when was the next one due out. He said that was a very good question and he hadn't had time to write much new material. He then had a bit of a conversation with the audience and dedicated the next song to me saying he thought I was that sort of lady. It was Cold Kisses. My partner asked me later whether I organised my drawers to copy the song or whether Richard had actually looked through them! So full marks to OH on that one.
There was quite a lot of banter with the audience. He declined to play Sibella saying it was too difficult , (he said the same in Newcastle when I asked for Amen, that's all). When listening for requests he made a point of looking at his setlist and answering either " no, sorry, its not on the list" Or "OK , I can do that one".
When someone joked about him having another guitarist hidden backstage he told the story of Les Paul, inventor of 8 track recording who used to have a backing tape at concerts, and to do the harmonies with his wife Mary, had her sister would hide in the wings.
He finished with a beautiful version of Dimming of the Day which was the highlight for me, along with Valerio, which I've never liked on studio recordings.
All in all another brilliant concert from Richard Thompson.
Isabelle Knight
iknight@nildram.co.uk