Richard Thompson in Kalamazoo - 3 July 1996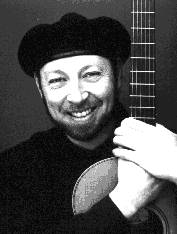 Sorry, all, for the late report. I was list-less for the holiday weekend. Sorry, too, if this is too long, lots of impressions to report.
We arrived at the State Theater in Kalamazoo early and peered inside the doors to see the architecture (it is my job after all). The building manager invited us in so we were there for part of the sound check (all the while agape at the building, it's the Bizarre Bazaar Revival Style and not to be missed). RT arrived while we were chatting about ways and means of preserving the bldg but we didn't see him. Met list member Willis Howard and his wife Lena by an amazing quirk of fate!
The show was only 1/2 sold out pre-show according to the theater mgr. but the auditorium appeared nearly full at showtime. Susan Werner introduced RT by saying "Next, Richard Thompson will be here to rattle your world."
RT came on stage to *wild* applause, shrieks, and whistles, said we seemed to have not had any entertainment in a long while. He seemed in a very jovial mood, many grins, silly poses, and jokes. Seemed a bit taken aback by the truly enthusiastic welcome. Costume was the black pants, shirt and a dark tapestry vest, with dark green balmoral, couldn't make out the badge. Shoes, Binky--they appeared to be black Rockports or some such lace-up walking shoes. Good traction.
Music was great--did about 1/2 from Y?M?U? and the rest from older work, with some 'standards'. Played 52 VBL in apparent response to shouted requests, but when people asked for Razor Dance (ok, I can project my voice and the person who really wanted to hear it had a little squeaky voice so I helped) he said "We'll get to that a bit later."
He confirmed the band tour in Sept-Oct. of this year.
Again, people laughed that sort of uncomfortable recognition-laugh at the opening of "Cold Kisses," however, the amusement was quickly replaced by the most rapt attention any of his songs received that night. It could be that "Cold Kisses" followed "Dog Eat Dog in Denmark, and people thought it was going to be another funny song?
Only one encore, alas--"Wall of Death" with Susan Werner--as he said, "You've all heard of the great country-music duos, George and Loretta, etc., here's Dick and Sue!" Set ran about 45 min.
This was the first time I'd ever had seats close enough to really see him. Why didn't anyone tell me about that sly and roguish upward glance? And why does he scrunch up his face as though he's smelling something bad once in a while? Is it just effort or what?
All in all a wonderful concert except for some of the audience members--people wandering around throughout the performances, arriving 1 hour late, arguing about seats, talking about who knows what.
A major Joan Armatrading fan sitting near us told us before the show that though he'd sold records for 20 years he'd never heard of Richard Thompson. When we asked him at the close of the set what he thought, he informed us that "the only reason he sounded good was that he was using Joan's new equipment which she'd just gotten from Eric Clapton."
Regards to all--Irene Henry